The world has changed a lot from what it previously was, earlier everything was done physically only whether its greeting someone or going to class. But now the world has changed a lot, everything has become digital and everything that we do now can be done on our fingertips with a single click. In terms of marketing a lot of companies have shifted their major part from traditional marketing to digital marketing because of the increasing number of people on the social media platforms. And it has become easier for companies to influence a customer by showing him display ads, infographic animations, videos and a lot more. As everyone is not an expert in every field so to do these things and digitally market your product and services there are a lot of Digital Marketing Agencies who take the project form the client brands to digitally market them and expand their reach globally.
This is the time where every professional company needs an audience in the digital market. That's the key reason why most businesses are trying to employ digital marketing agency specialists to do the job and retain their social media presence across the industry.
And if you are in a business and still confused about whether to hire a Digital marketing agency or not; so we have the few advantages of hiring a digital marketing agency and hope it will help you in clearing your doubts.
Following are the advantages of hiring a Digital Marketing Agency:
In a digital marketing agency there is a team of people who are expert and experienced in the field of digital marketing and the strategies that they make will be based on the well researched and are implemented in a way to derive positive results.
Hiring a digital marketing agency is much cheaper than creating a team on your own as it takes a lot of time, money, and efforts and a professional team of digital marketers.
By hiring a digital marketing agency you will get a lot experienced and knowledgeable person with less costs as they have already worked on different projects and they know how to handle any situation.
And a good part is that you need not to be aware of every SEO trend, tactics or other strategies in Digital Marketing as the agencies are always aware and in-tune with the latest trends and updates in the industry.
There will be no need for you to focus on Digital marketing; instead you can focus on the more important things in the company.
Digital Marketing agencies deal with the updated software, technologies, and information that will boost your campaign's efficiency and productivity.
By hiring a digital marketing agency you will get the detailed metrics on what to invest and where to invest in the campaign to increase the number of audience and expand our reach.
And a major relief to you will be that there will be no burden of cold calling and chasing the customers to buy our instead they will be attracted to our products knowingly or unknowingly.
Dubai UAE is a very beautiful place filled with lots of opportunities. And there are a lot of giant brands that are enjoying the benefits of Dubai's top digital marketing agencies and we will be listing the top agencies of Dubai (All the names mentioned in the list are not in the ranking order). (Source)
List of Top Digital Marketing Agencies are:
7G Media
7G Media is the top digital marketing agencies in Dubai and it is one of the most trusted and reputed digital marketing agencies in dubai. According to the agency they believe in providing performance based digital marketing solutions to its clients in various social media platforms.
Services: Web Development, Social Media, Content Writing, Digital Marketing, Innovative Solution and more.
Brands: Esharat Magazine, Steel Fab, Emirati, UAE Zero Gravity, UAE, Minister of Finance, UAE Astronauts and more.
Email: info@7gmedia.com
Phone Number: +971544018338
Website: https://www.7gmedia.com/
Digital Marketing Dubai
It is one of the best digital marketing agencies in Dubai and Riyadh. DMD (Digital Marketing Dubai) was started to provide affordable digital marketing solutions to the clients in Germany, 2009 and later they shifted its branch to dubai and they got positive reviews and they became one of the best digital marketing agencies in Dubai. Since its starting only it is following the latest trends in the world of digital marketing to provide the best possible services to its clients.
Services: Web Development, Search Engine Optimization, Sales Boosting and Marketing, SMM, Mobile Advertising, SEM, Online Reputation Management, Content Management and more.
Brands: The Gulf Cooperation Council, The Culture and History of Sharjah, Trivago, Groupon and more.
Email: info@digitalmarketingdubai.ae.
Phone Number: +97145144681
Website: www.digitalmarketingdubai.ae
Brand Stallion
By using the power of Digital Marketing, Brand Stallion – a full-service Dubai based computerized office makes and upgrades a customer's digital footprint. The group at Brand Stallion thinks of valuable and effective marketing strategies to assist the brand to get exposure and attention in the digital arena. When working with the Brand Stallion, you can make sure that you will get expertise, professionalism and quality services for your brand.
Services: Digital Marketing, Social Media, Website Design, Online Advertising, Email Marketing, and more.
Brands: Adidas Group, Colgate, Tapal, Arif Habib Limited, Elysian, Aflaq and more.
Phone Number: +97148187272
Website: www.brandstallion.ae
Igloo
Igloo is one of the fast developing Digital marketing agencies in the UAE. The organization has work experience all over digital marketing channels so they will in general assist customers with upgrading their online spend and increasing incomes. The team at Igloo utilizes complex devices for breaking down client conduct and improving their online presence by upgrading their digital ads, social media marketing, websites, and more.
Services: Digital Marketing, Web Design & Development, Social Media, Search Engine Optimization, Email marketing, Pay Per Click (PPC), Creative Design and Branding.
Brands: Nissan, Chicco, Mother Earth, Grand Cafe, Movenpick, Meed, Amlak, Al Ain Fertility Center and more.
Email: info@weareigloo.com
Phone Number: +97144310831
Website: www.weareigloo.com
EDS
Established in 2006, EDS is a Dubai based online media promoting and lead age organization. Their computerized media team conveys online business solutions and incredible digital marketing results for organizations across the world. The group at EDS splendidly creates cross-channel digital marketing campaigns to accomplish business objectives, like traffic driving, lead generation, brand awareness, increased engagement and more.
Services: Social Media Marketing, Digital Marketing, Pay Per Click, Google AdWords, Web Development, Mobile Apps, Programmatic Advertising and more.
Brands: 3M, Adnec, Ansar Mall, Audi, Carmudi, Chevrolet, Cityscape, Centrepoint, Forever21, Pure Gold and more.
Email: info@edsfze.com
Phone Number: +97145193444
Website: edsfze.com
Traffic Digital
With 6 branches around the world, Traffic Digital is a full-service digital marketing consultancy. To help the client develop creatively, the company offers integrated and specialist online business solutions. Traffic Digital is renowned for its experienced technologists and advertisers who have worked internationally for big brands that deliver huge digital solutions.
Services: Web Design and Development, Digital Marketing, Enterprise Solutions, Digital Content, and more.
Brands: Louvre Abu Dubai, Gitex Technology Week, Centrepoint, Carrefour, Deyaar, GE, Etihad, GPCA and more
Email: info@wewanttraffic.com
Phone Number: +971 (0) 44542230
Website: www.wewanttraffic.com
Red Berries
Red Berries is a modern Dubai digital marketing agency that offers the full range of solutions for online advertisement and web design. By way of crisp and fresh online technology, the agency focuses on nourishing the products so that consumers interact with customers better. Via non-traditional advertising, internet, social media and email marketing, they energize brands and refresh them with unique digital contact focused on goals.
Services: PPC Management, Website Development, Digital Strategy and Positioning, Social Media Advertising, Social Media Management, Search Engine Optimization, Tracking & Analytics and more.
Brands: NA
Email: ask@redberries.ae
Phone Number: +97142957880
Website: redberries.ae
Enh Media
Enh Media is a digital marketing agency based in Dubai with the vision of helping companies broaden Integrated Digital Marketing Campaigns beyond the invaded market with preparation, implementation, execution and control. At Enh Media, team experts deliver meaningful outcomes and are willing to drive the company to greater heights.
Services: Search Engine Optimization (SEO), Search Engine Marketing (SEM), Google Advertising, Social Media Management (SMM), Inbound Marketing, Website Design and Development, Content Development and Management and more.
Brands: Sara Trident Emirates, Alsayyah, Dubai Duty Free, DMCC, AL Khaleej Sugar, IBRAKOM, GPC, Fujisoft, Centena group and more.
Email: info@enhmedia.com
Phone Number: +97142390828/9 / +971564602897
Website: enhmedia.com
The Glimpse Project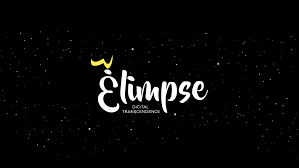 Glimpse is an award-winning marketing agency which, by developing Omni Channel marketing campaigns, PR, content and digital growth, supports small to large brands. In order to provide digital marketing support to all companies, the agency's vision is to be the most innovative and creative marketing agency in the MENA region. The company offers top-notch promotional services and assistance at an affordable price.
Services: Local Search Engine Optimization, Email Marketing, Social Media Marketing (SMM), Search Engine Optimization (SEO), Digital Advertising Pay Per Click (PPC) Management and more.
Brands: Samsung, Empire, JBR, Bay Avenue, Ekar, Dubai Properties Group, Comedy Central and more.
Email: hello@theglimpseproject.com
Phone Number: +97145655290
Website: www.theglimpseproject.com
Amplify Dubai
With 25 years of experience in the marketing industry, Amplify is an organization you can trust in digital marketing. The Amplify experts know the goals of the consumer and have a complete 360 marketing plan for brands that leverages the very latest channels and touch points. The agency also specializes in technologies such as Augmented Reality, Gamification, Multi-Touch Display, 3D Wayfinder, Holographic Display and more.
Services – Digital Marketing, E-commerce Websites, Search Engine Optimization (SEO), Search Engine Marketing (SEM), Marketing Strategy, Creative Content Writing, Website, and Mobile Applications and more
Brands: The Food Co, Appspace, Banana Boat, Hawaiian Tropic, Axis, Shiftah, Royal Blue, Titan of Arabia, Clearblue, Pepsi and more.
Email: info@amplifydubai.com
Phone Number: 00971 (0) 44342104
Website: https://amplifydubai.com/
Smartbaba
Smartbaba is a web design and development company that provides under one roof a holistic solution for all the business needs for digital marketing. The organization has been designing the right business marketing tactics for consumers for almost a decade. In addition, Smartbaba also provides other resources, such as preserving corporate identity and a street view photographer from Google Trusted.
Services: Web Design and Development, Mass Media Marketing, SMS Marketing, Email Marketing, Search Engine Optimization, Social Media Management, Search Engine Marketing, Content Creation and more.
Brands: 8xmworld, 200ta, adco dubai, ahlers, crystal-shine, bushra collections, crossday, fibertech manufacturing, dubai footwear expo and more.
Email: info@smartbaba.ae
Website: smartbaba.ae
Prism
Prism, formed in 2000, claims that the view of a brand is everything and works with them according to their demands. The organization provides a deeply researched and customer-centered approach for consumers with advertising and marketing goals to drive engagement and ROI. The firm has more than 35 employees in 3 countries and is proud to call itself the epitome of the international integrated marketing agency. The business has also received the Dubai award for best event management company and numerous other awards.
Services: Google Adwords, Search Engine Optimization (SEO), Digital Marketing, Branding, Advertising and PR, Social Media Marketing, Facebook and Instagram Ads, LinkedIn Advertising and Event & Exhibition.
Brands: Fiber Optic Supplies & Services, JSI, Spectrum, Viceroy Hotel, IFFCO, MAS Clear Sight, Geom, Office Furnishing Interior Solutions and more.
Phone Number: +971(4)3827862 / +971(55)8500095
Website: www.prism-me.com
Publicis Sapient
Publicis Sapient, with over 3 decades of establishment, is one of the renowned digital marketing companies. With 20,000 professionals working on consumer needs, the firm has 53 offices across the globe. Publicis Sapient aims to help companies leverage creativity and design thinking to make the most of marketing technologies and develop engaging experiences that create brand value and customer's trust.
Services: Strategy & Consulting, Customer Experience and Design, Technology & Engineering, Marketing Platform, Data & AI, Innovation & Digital Product Management.
Brands: Carrefour, Carnival Corporation, Nissan, Ontario Energy Board, Amlifon, Nestle Lab, Carnival Pixels Gallery and more,
Phone Number: +97144247500
Website: www.publicissapient.com
In today's age, as compared to conventional forms of marketing, digital marketing has become a more important and economical source. It is much more economical than conventional methods of offline marketing. The most significant benefit of transitioning to digital marketing is getting observable outcomes. As these specialist digital marketing firms take care of it from scratch, you don't have to perform costly market analysis on your own. You can assess progress and activate the action plan for the next one by implementing a marketing campaign in real-time.
It is therefore safe to assume that a digital marketing firm should be employed by any organization with goods and services to achieve success in the online market.