" Be Clean, Be Positive, Be Strong" In this Pandemic situation each of us involves in the four walls of a Digital platform where we can spend most of the time in this gateway . While it is a testing time not for an individual but for all of us whether it is companies, business or education continues to function and fulfils its objectives through Digital platform.
The COVID 19 pandemic caused significant changes, especially those relating to marketing that led to digital usage. This article aims to determine the prospects and role of digital marketing in the pandemic period and develop the concept of digital marketing.
Concepts of Digital Marketing
Digital marketing is the use of the Internet, mobile devices, social media, search engines, and other channels to reach consumers. Some marketing experts consider digital marketing to be an entirely new endeavour that requires a new way of approaching customers and new ways of understanding how customers behave compared to traditional marketing.
In this situation, it seems challenging to analyse the vast troves of data is Capture and then exploit information in new marketing efforts.
The role of digital marketing is very useful in this situation; especially in the following sector:
1. Corporate Sector
Digital Marketing helps your business, spend your marketing budget more effectively, obtain more valuable leads, and gain a higher return on investment (ROI) for your business. Presently, the role of digital marketing in SME is equally important and effective for small and new business as it is for well-established businesses.
Many of us stay home and work remotely. This has helped many business owners to keep their business running while staying home.
They are still maintaining social distancing with their loyal Clients through social media platforms like Instagram, LinkedIn and Facebook. Here's how Digital Marketing plays a vital role across the world and helping their clients to directly leverage digital marketing to fulfil their objective in these tough time.
2. Educational Sector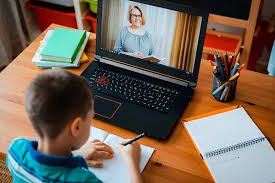 By the time the lockdown was in place, the schools and universities having great Digital strategies to reach prospective students and monitoring them by Digital gateway where teachers and students easily interact and make study in continuation via zoom, goggle meets e.tc. Here digital marketing plays an important role in the Educational Sector.
Confronted with the COVID-19 crisis, digital transformation in the education sector is on the rise with a new time leaving behind the old traditional teaching style. The education sector is adopting digital solutions that make e-learning more accessible than ever, empower digital-ready teaching ecosystems, and upgrade activities while cutting costs, risks, and efforts. The pandemic brings an opportunity for investors and the educational institutes to invest in educational app development for easy learning and staying connected.
3. Health sector
As we see most healthcare practices and Hospitals should post a COVID-19 notice on their websites, advising the public about how they are responding to the pandemic situation. Digital Technology helps to collect information and also help to ensure the necessary data and information are available in the right place, and to the right people.
In the midst of the current outbreak, digital health and telehealth have taken a front seat. COVID-19 has reemphasized the importance of remote diagnosis, consultation and treatment. However, with many healthcare providers giving consultation over video conferencing and phone calls at present, the growth of this segment will augment many folds within the next two years. The social distancing measures have mandated patients with mild symptoms to opt for remote consultation. Digital Technology helps to collect information and also help to ensure the necessary data and information are available in the right place, and to the right people.
4. Automobile Sector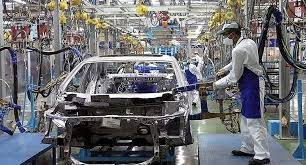 This sector has been a late adopter of digital but can hold back no more; digital interfaces will become the primary medium of reaching out using enhanced AI and ML; drones will also become integral to connecting.
The Automobile Sector are increasingly influencing customer behaviour and decision making through Digital platform which helps in sales, marketing and advertising process. In today era all purchases are made physically but purchases decisions are deeply influenced by the digital marketing content offered to the customers.
Conclusion
AS COVID-19 spreads across the globe, people everywhere are learning to cope with a new way of living. Digital marketing is quickly becoming a huge demand in any type of sector, especially during times like the coronavirus pandemic.
The online information plays a significant role in decision-making, including decisions in important areas of life such as health, education, and financial matters. While the majority of literature broadly focuses on the positive experiences of digital media indulgence frequently delving into the significance of digital media platform as an "information source" there is however very less reference to the ability of digitally accessible content to either mislead or influence decision making of youngsters.
While the present state of affairs with COVID-19 and lockdown in India has created some challenges, it has also made the sector more attractive for investors & manufacturers, with the increase in demand & digital acceptance.
The results of this study found that advances in information technology played a role in the development of digital marketing, especially during the Covid-19 Pandemic.