Hello readers, I'm Najnin Nisha Mansoori, an MBA student. In this article, I'd like to share "How Social Media Play an Important Role To Promote Business"
What is Social Media?
Web-based life is an aggregate term for sites and applications which centre around correspondence, network-based information, cooperation, content-sharing and joint effort. Various kinds of online life are typically committed to discussions, microblogging, person to person communication, social bookmarking, social curation, and wikis are among them.
Some of the most popular social media platforms, with over 100 million registered users, include Facebook, Instagram, Twitter, LinkedIn YouTube, Pinterest, TikTok, WeChat, QZone, Weibo, Tumblr, Baidu Tieba, and VK and many more
What is Social Media Marketing?
Social Media Marketing (SMM) alludes to strategies that target informal communities and applications to spread brand mindfulness or advance specific items. Online life showcasing efforts normally revolve around: Establishing an internet-based life nearness on significant stages. Making shareable substance and advertorials.
Social media marketing (SMM) refers to techniques that target social networks and applications to spread brand awareness or promote particular products.
Internet-based life advertising is the utilization of web-based life stages and sites to advance an item or administration. Even though the terms e-advertising and computerized showcasing are as yet predominant in the scholarly world, online networking promoting is getting progressively well known for the two professionals and specialists.
How Social Media platform are used for promoting Business, some of them are:
Facebook: –
The first and important step for promoting business online is to create a professional business page on Facebook. It should have complete details about your business and brand.
Add information related to your business, like contact details, images of your product, videos of your product, customer review, contact details, location and address with direction (use google map).
Post Frequently which will help in customer reach
Promotion of your Facebook page, send invite links.
Know customer requirement, create polls.
Active on Facebook, if you got a comment to be there to reply.
Make sure your customer does check-in to your business page
Always post good quality content
Create an advertisement on Facebook.
Set a professional account on Instagram
Include a link to create traffic to your site.
Update a professional profile picture that should be easily recognized.
Create a Bio on your page that should attract the audience and clearly explain about your brand.
Always update about the new collection, discounts and offers.
Promote product with the help of photos, video (it can be IGTV video as well).
Photos should be of good quality and in a square shape (612 x 612 pixels) when you post on Instagram.
Use Instagram filters as per requirement.
The background should be live and have a scenic view.
Use Instagram to promote events, use geo-tags to share the location and invite followers who are near that location.
Increase your followers, use a hashtag, use relevant keyword and phrases
Use the maximum count of a hashtag used, and at least five hashtags to be used, even you can create your hashtag.
Update post on a continuous schedule, minimum of 5-7 photos in a week.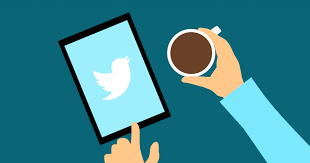 Use Twitter cards, make sure the image shows up when sharing your tweet.
Increase your twitter follower, Social Quant can be used for the same.
Use relevant keywords, as followers will increment you will get more clicks to your website.
Recognize Influencers and Engage with Them
At the point when you connect with influencers, you're taking the chance to acquire adherents, greater commitment and more traffic to your site.
Look for related keyword and then search for new users.
Use Twitter Lists to Manage Your Contacts- On the off chance that there are individuals you truly need to monitor, and whose tweets you would prefer not to miss, add them to a Twitter list and follow that nearby (or rather than) your principle course of events.
The list is made up of interested people, so you can use twitter ads to target your follower.
Use the relevant and minimal hashtag, limit it to 1-2 per tweet, even you can squeeze your hashtags.
Have a check on competitors' audience.
Put the important tweet as pinned, so if someone will check your profile, he can check that tweet first.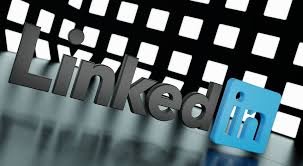 Linkedin is famous for creating a network, many of them create a profile to get connected to people, look for Job, for a professional career opportunity.
Linkedin is one of the best platforms to showcase skills and get a professional career.
Create a company page that represents your brand.
Update about your business in your Linkedin profile as well.
Post frequently, which help to grab the audience and more followers.
Visuals and content should be of good quality.
You can create a group in Linkedin, start the conversation and engage your audience.
If people are showing interest in the group make sure you also do the same.
Ask your employees and partner to update their profile that they are working in your company.
Think about the substance you post on LinkedIn similarly as you would treat your organization site or blog.
Check your connections profile, you may get a good lead.
If you use Linkedin seriously, it will help to grow your business.
Social Media Marketing (SMM) is beneficial for Business: –
Brand Building/Awareness
Increment site traffic
Creation of new leads
Content Promotion
Sale increment
Affordable
Increment of reputation
Website Viral
• Brand Building/Awareness: –
Individuals find a new brand in internet-based life stage, a battle can help in brand building. By spending only, a few hours out of consistently, over 91% of sponsors ensured that their social advancing undertakings unfathomably extended their picture detectable quality and expanded customer experience. Doubtlessly, having an electronic life page for your picture will benefit your business and with common use, it can moreover make a wide group for your business in a matter of minutes.
Increment site traffic: –
Social platforms give direction to traffic, writing blogs and creating content can increase traffic to your website. When you share your link on social media platform it creates a huge traffic generation as well.
Social Media helps in leads generation, try to collect leads organically. Create a user-friendly page. Use social ads, create a sales funnel. Use email newsletter for building connections.
Create unique content, that should target audience, that should be copyright free. Use title and description within limited words as well it should explain clearly about the website.
It is one of the best platforms to know about customer needs and demand. By social media presence, you can know the opinion of your customer. Use paid ads. Use social media influencers.
Marketing cost is huge and every company is not able to create campaigns. When fabricating an advertisement battle, realize who you're attempting to reach and what objective you need to accomplish so you don't squander any of your financial plan on unhelpful promoting. Stay away from excessively sales advertisements, and decide on the content that teaches or engages.
Increment of Reputation: –
Social Media platforms help customer to trust your brand. Everything is posted on social media platforms. Whenever done appropriately, web-based life notoriety the board constructs your believability to clients, which reinforces their trust in your image.
When people like to comment and share your post, you have a good following. People start sharing your post it goes viral and people start liking and following you. Social Media gives an update if any of our friend like and share any of the posts so we also start following