There was a time when fiction and fantasies shown in movies fascinate people. Where on one hand, college going girls find love, romance, and glamour captivating while on the other, luxurious cars, buildings, and fights enthralled the boys. While on the other side, children were attracted to animated characters showing superpowers (and they are still attracted).
Now the time has changed. People became more realistic than ever. They not only changed the trend but also become the new setters! They made the producers realize that this is far from the reality of a society where they live.
"According to BARC, youth has 33% of viewership and is the highest, whereas adults come at second with 32%. Children, meanwhile, contribute 20% in total viewership."
In the era of newly independent India, moviemakers had focused on people lived in villages and towns, who used to be usually from backward class where their talent proved to be a blessing in disguise. Through that talent, they cross all ups & downs and become successful.
As time passed by, people shifted to urban areas in search of earnings of livelihood. This shift results in a change in their mindsets. Gradually, transitions in production style took place. Today, viewers become more aware of the situations prevailing in the society. The majority of them found the content shown in most of the movies as IRRELEVANT!
Such a sensible and socially aware audience has shown its reaction by making films with weak content SUPER FLOP. It is here where they become the setters of trends. They remarked about the problems of society which need attention and how its solution should depict. Yes, some masala is still there but they achieve the ultimate aim of spreading general awareness.
Below are some examples of how reactions of the audience have influenced the success of films and their makers.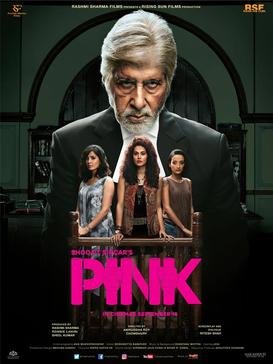 In this movie, the terrible reality of society is shown, where some 'well-connected' men molest a girl. They also threaten her when she and her friends tried to file a complaint. The movie is successful in showing how the way police handle a case depends upon the relation or connection of alleged with high officials. To avoid being a part of gossips, girls shut their mouths. However, a retired lawyer assures them justice. He criticized the relapsed views of society where women are stereotyped as pros if they take their life decisions independently. One can take a life lesson from Pink that if anybody says NO, it means no, and does not require further explanation.
THAPPAD- IMDb Score: 6.9/10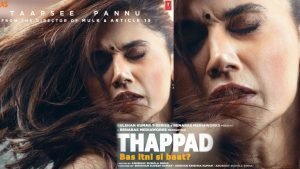 The movie is unbeaten in proving that man has no right to hit a woman. It shows how a woman leaves her ambitions to look after the man, family, and house, while he does not value her sacrifices until she makes him realize. Whatever happens in the lives of men, they frantically blame women and vent out their anger on their counterparts, generally. And the worst part is, they don't even apologize, stating that out of anger they did it. Yet another harsh truth of this society is displayed, that irrespective of class, women have no self-respect in the eyes of men. And if any woman like Amrita tries to save that respect, it is regarded as she is overreacting.
CHHICHHORE- IMDb Score: 8.1/10
In this competitive world, Chhichhore was strong in exposing the peer pressure, its effects on one's mind, and ways to overcome that pressure. In our society, parents are blamed when their children do not excel in examinations. Parents, to avoid unwelcomed tags like irresponsible or loser, pressurize their kids. Often, they impose their expectations on them which puts them into depression and fear of consequences if they do not live up to those expectations. There are great lessons for us as an individual to learn from this film based on friendships and college life.
These are just examples that portray the malfunctions of society. Their success on big screens is the evidence what youngsters want their clique to observe. All I wanted to convey here that somewhere Bollywood becomes an effective medium of showcasing the social issues of nation and beyond and their solutions. Moreover, viewers now understood that the film industry is a great platform then, why shouldn't we encourage filmmakers to contribute to the betterment of society's mindsets. Why shouldn't we use the entertainment industry to remove the dirt and taboo from their mentalities? Plus, if these kinds of documentaries are not capable of changing one's life as a whole, it can instill an idea of improving it, at least. To be continued.