"Fashion is part of the daily air and it changes all the time, with all the events. You can even see the approaching of a revolution in clothes. You can see and feel everything about clothes." —Diana Vreeland
Usually, girls are so conscious about their looks, they always want to look slimmer and have a good personality. They maintain their diet accordingly but stop rubbing the bottle for the genie to magically appear and make you look slimmer.
But I will share some tips here that will help to look slimmer and what are you looking to. Then it will change your whole attire. And you will look slimmer. Because choosing to clothe wisely and implementing a few clever tips and tricks can have an enormous effect on the way you look and feel. So on days when you're not feeling that you are confident.
So without further delay let's go for the right tips.
HIGH HEELS WITH HIGH RISE JEANS-
Here's a small trick that can change the way you shoe or jeans shop: Footwear that features a low-cut vamp with high waist jeans, it gives a better look and you will look slimmer. If you're able to find a pair that matches your skin tone, all the better to give the illusion of slim legs.
Speaking of shoes, a heel—think two-and-a-half inches and above—lifts the body and makes clothes fall better, which gives a slimmer appearance.
And say yes to higher waist jeans with a crop top or be sure to make the elevated waist visible by tucking in a tailored blouse, tee.
You can use a different type of Jeans
Boyfriend Jeans
Skinny Jeans
Flare Jeans
Slim Fit and so on.
2- START INVESTING IN INNER WEAR
Start investing in right shapewear and innerwear, the right piece of shapewear works as a means to help distribute bulges while smoothing you out and holding you in.
Squeezing into a smaller size will never flatter your body. Minimize bumps and bulges by buying clothes that fall perfectly. If you're between sizes on a gorgeous piece, buy the looser one, and have it tailored. This also goes for bras and undergarments. A woman's bra size can fluctuate from year to year with changes in weight, muscle tone, pregnancy, and age, according to Bare Necessities. A well-fitting bra won't ride up in the back, look wrinkled in the cups, have straps that slip, or an underwire that digs.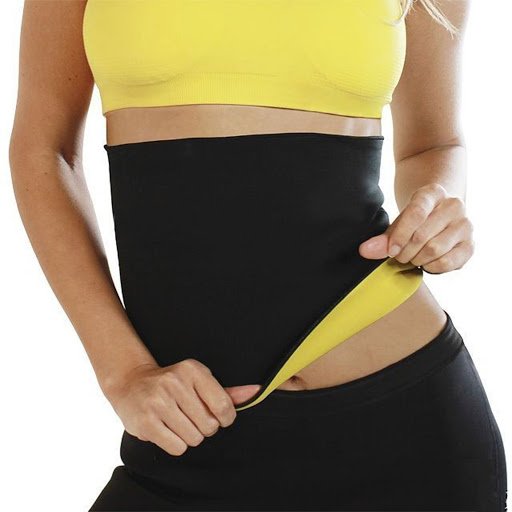 3-SEW UP WITH SKINNY BELT-
The belt will help to define your natural waist in the most flattering way possible. A thick belt or skinny belt, however, can cut you in half, which can cause you to look stumpy. You can wear high waist jeans with a skinny belt and stuck your top into the jeans. It will give a good appearance.
4-WEAR PRINTED DRESS-
Wearing a printed dress gives a gorgeous look to women. If you shop dresses buy a big or small printed dress, ignore the horizontal strips dress Wearing vertical stripes will make you look thin.
5-MAKE YOUR BEST FRIEND TO BLACK-
Color is a pretty personal thing. Especially when it comes to your wardrobe. Some people take naturally to a wide variety of hues while others are more restrained. Then there are those of us who choose to stick mostly to black. Sure, there are other colors mixed in. But your wardrobe reveals your allegiance to the one color that can look classic, edgy, or avant-garde — all depending on which pieces you want to wear and how you choose to style them. We're all about monochromatic outfits for everyone. But there's one potential pitfall of wearing black head to toe all the time: Black can get a little boring. anything in black gets full thumbs up.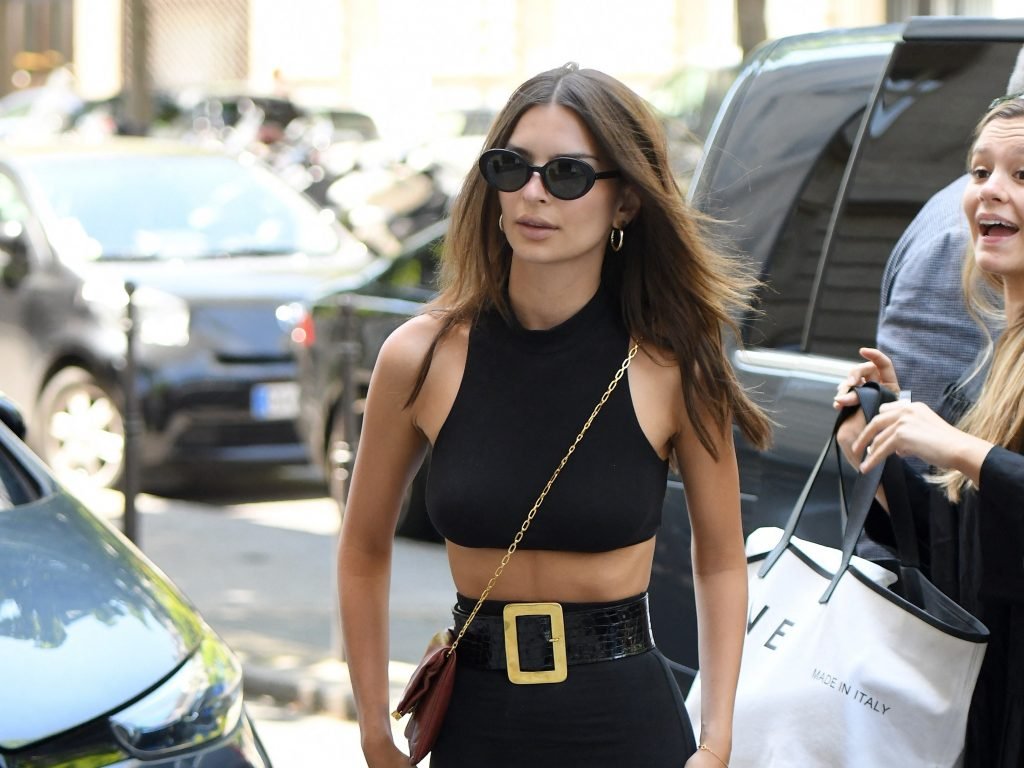 6- HIGH RISE JEANS AND FLOWING TOP-
Wearing a loose boyfriend T-shirt or ballon t-shirt with high rise jeans will give the elongated look. It is a given that high rise jeans with a straight cut can trick the eyes into giving you an elongated look. Keep the top flowing and slightly loose, but not too loose either. Loose boyfriend T-shirts and tank tops with a plaid shirt and jeans are your other options.
7- ROCK OUT WITH VERTICAL STRIP-
Here are some other tips if you want to look thin and sexy. Then start buying vertical strips dress it gives the thin appearance that will also help to look slimmer. You can use also a V- neck dress with some accessories like earrings and pendant.
8-SAY YES TO JACKETS
If you want to give the sporty look to yourself, then You can wear a jacket over your tops with high waist jeans, it will give to more focus to your leg so that your leg will appear thin.
You can wear different type of jackets
Biker Jacket
Trucker Jacket
Denim Jacket
Blouson Jacket and so on.
9- ADD SOME DARK WASH DENIM AND OTHER RICH COLORS TO YOUR STYLE-
Usually, dark colors have a slimming effect similar to the effect created by wearing black. A good way to bring color and interest into your wardrobe is by including a variety of rich colors, from deep plum to dark olive and navy blue to chocolate brown.
· Strategically use dark colors to slim out your trouble areas, Like near your waist, you can use some thin belt also and bright colors to bring attention to your more flattering areas.
10– INTRODUCE SOME PENCIL SKIRTS IN YOUR WARDROBE-
You can introduce in your wardrobe some pencil skirts that give you a slimmer look because a pencil skirt covers your tummy area. You can also wear full slives tops with pencil skirts.
A well-cut maxi skirt can give you the appearance of looking longer and leaner.
Also, make sure the skirt's hemline is as long as you can go without tripping and add a pair of high wedges or heels underneath.
Choose solid versions that skim the length of your body, which will create a long, vertical line (forego anything with pleats, bulky pockets, thick elastic waistbands, or too many layers). Be sure to keep your top fitted—a tucked-in T-shirt and a cropped leather jacket or a well-cut blouse in a dark color, for example—to not drown in fabric.