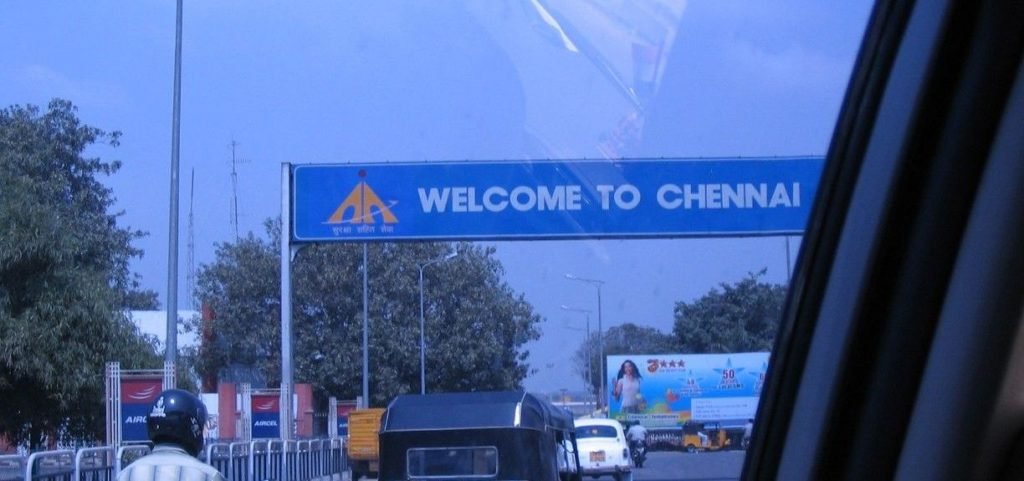 Madras, famously known as Chennai, is a major attraction for people from all over India and overseas, owing to its geographical location and mixed culture. To describe Chennai, I can say it is like "India on a boat" because many people from other states and districts come to the city in search of jobs, education, and more. Whether you are a local or an outsider staying in Madras, the city never fails to charm you. If you plan to visit Chennai and explore its wonders, you can easily hire a car to get around and experience the city's vibrant culture. Once you set foot in Chennai, you will be considered a "Madrasi," regardless of where you were born in the world.
what the specialty of "MADRAS" ?
" MADRASI" ( PEOPLE LIVE IN MADRAS)
" MADRASI" are the people who live in madras. The people who are local are peoples from outside all are come under the common label known as "MADRASI". This is an big example for the unity between the peoples who are living in the city. where ever we goes in the india we are called as madrasi . it an identity of the peoples living in the city.
2. CSK ( CHENNAI SUPER KINGS):
The peoples favorite game is cricket and the franchise cricket team based on Chennai is " CHENNAI SUPER KINGS" and leader of the team is "MSD" who is famously known as "Captain cool". for the cricket followers the CSK is family and MSD is god for them. it is an main identity and specialty for the madras.
3. SUPER STAR (Rajinikanth)
Rajini are Thaliva are popular title of him given by his fans and followers. is carrier path way is an motivation for the many youngsters who are following him. he as more than 40+years of experience in the film industry. The life from Bus conductor to Super star doesn't com in an day he worked very hard to come this place in his life. he is best identity of Chennai which we are very happy to say when we describe our city.
4. PASSION TOWARDS FILM:
The kodambakkam is known as film city of madras where the major Tamil film works are carried out. it's an home for many big films production and peoples in the film business. the people staying in madras are more passionate towards the film. film as big impact on peoples life who are staying in madras. The MGR big CM of Tamil Nadu by impacting peoples through the movies and his dialogues in the movie have different meaning related to the life if peoples and there needs.
5 . STREET FOODS ( SECRET OF MY ENERGY):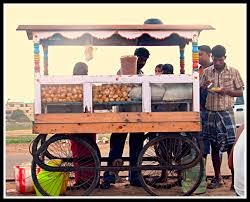 it din't even take minutes in the morning for me to get into the majestic black gate of those tri coloured building so called as my school . but the same one hundred meter road appeared for us as the NH-47 road containing a one small but highly crowded toll gate as of bees over the comb . this toll was quiet different from the rest , it dint had a huge investment like other , and it was a toll containing 4 wheels . our ears waited for those annoying bell sound which was also pleasant at the dawn , not to rush home . just to rush to pay our toll fare , it wasnt an compulsion it was our emotion . the point of shearing and group enjoyment of all those school kids and teenagers started at those 4 wheels . to be more clear , it was also a period in our school life , which thought us only happiness.it doesnt matter whether , you are a state board , NCERT or even an international school alumni . if you are an madarasi this subject would have been an common course with one hundred percent positive results .
6. MARINA BEACH :
Marina Beach is the worlds 2rd largest beach and famous beach in Chennai which provides an lots of memories for the locals as well as guests of Chennai. The beach is clean and neat and this the place for elders to spend there morning time peacefully and happily. In beach you can do house ride, eat foods and spend your valuable time with your loved ones. theses the dream place for many lovers to spend there time happily.
7. Bharatnadium ( classical dance of Tamil peoples)
one of the famous dance from India and his origin from Tamil Nadu is Bharatnadium its mainly done by ladies which is more attractive and they attract mainly by there expression is an identity of madras.
8. ITS UNIQUE CULTURE :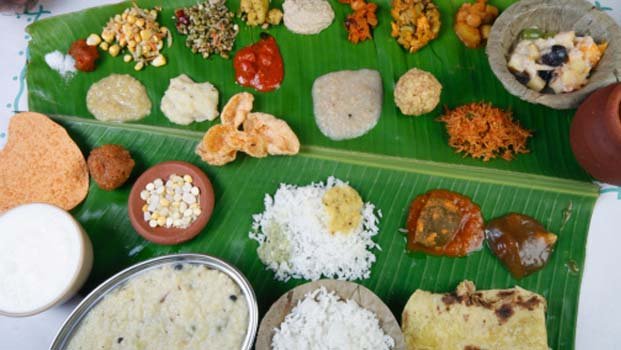 We have an unique culture of providing food to the guest in banana tree leaves with different variety of foods and we have belief that the guest are our god and we give equal importance to the both the guest and the god .
9. madras christian college(MCC):
madras christian college is an pride of madras which is mainly teaching "Arts and Science" for there students. it was build by SCOT peoples in 1837 in the place called " Tambaram". its also an reason why Tamil Nadu is second in education in all over the India. many lower middle class and poor peoples step in to there next step because of this college.
10. METRO CITY :
Chennai is an metropolitan city with metro facility in it . metro is from Chennai central to st.thomous mount. traffic as reduced as the introduction of metro in an busy city like Chennai. it reduced the travelling time of the office workers and working peoples.
11. AIR FORCE STATION IN CHENNAI :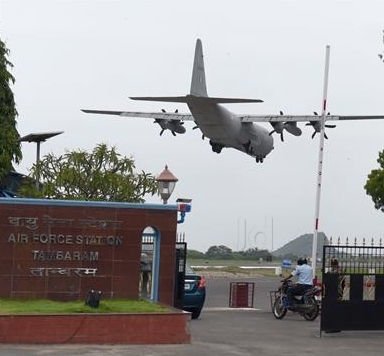 We have Air force station in Chennai near Tamararam is the big identity of Chennai to say with happiness when it comes to speacility of Chennai. its also an place where many training officers take their training to serve for the nation .
12.British-era Architecture
All through Chennai is developing in rapid speed but still it does n't lost his old beauty which are created by British peoples . madras is still have lots of old building build in the British period . as we can say British ruled as but fact is British teaches as lots of things before leaving the country. they brought to India the first railway system , building architecture and etc.
13. OLD MONUMENTS :
madras is an home for many old monuments, buildings, sculpture, old literature and etc. in city you can see lots of old monuments in across the city. old monuments are the proof for the oldest human in the world speaks Tamil. it's is biggest identity to show to the world that we have the oldest literature and history.
14. T-NAGAR :
In madras the T-Nagar is the place for locals and the tourist for shopping with high discounts and cheap rates. its located near mambalam station which is the best place for shopping. best time to shop and worst time to shop are festival time when the place is more crowed with peoples.
15. VGP UNIVERSAL KINGDOM:
VGP is the best theme park in Chennai which offers amusement water rides which is the main attraction of tourist . it is the best place spent your week ends with your family and friends.