Every woman have the opportunity to play around with new styles and have a lot of luxury when it comes to their wardrobe styling. Whereas men usually don't, and it's somehow reliving for them. Probably that's the reason why women end up hoarding piles and piles of clothes. But sadly as fashion and trends changes in no time and all those fancy, expensive one time worn clothes take a back in their closet. Hence a closet with a reliable foundation of essentials will makes day to day styling dreamy, relaxed yet classic and timeless.
In this case it's very necessary that every women before spending thousands of money on that trendy pieces selling at an exorbitant rate have some wardrobe essentials. So, if you are also the one lost in the ocean of trends and everything seems overwhelming. If you too have no idea where to begin with, the below mentions will serve as perfect primer.
Remember: It's all about versatility and Investing in a piece that do it all.
‌Here is the list of 10 very important and must haves in every women's wardrobe:
1. A Well Fitted and Good Quality Jeans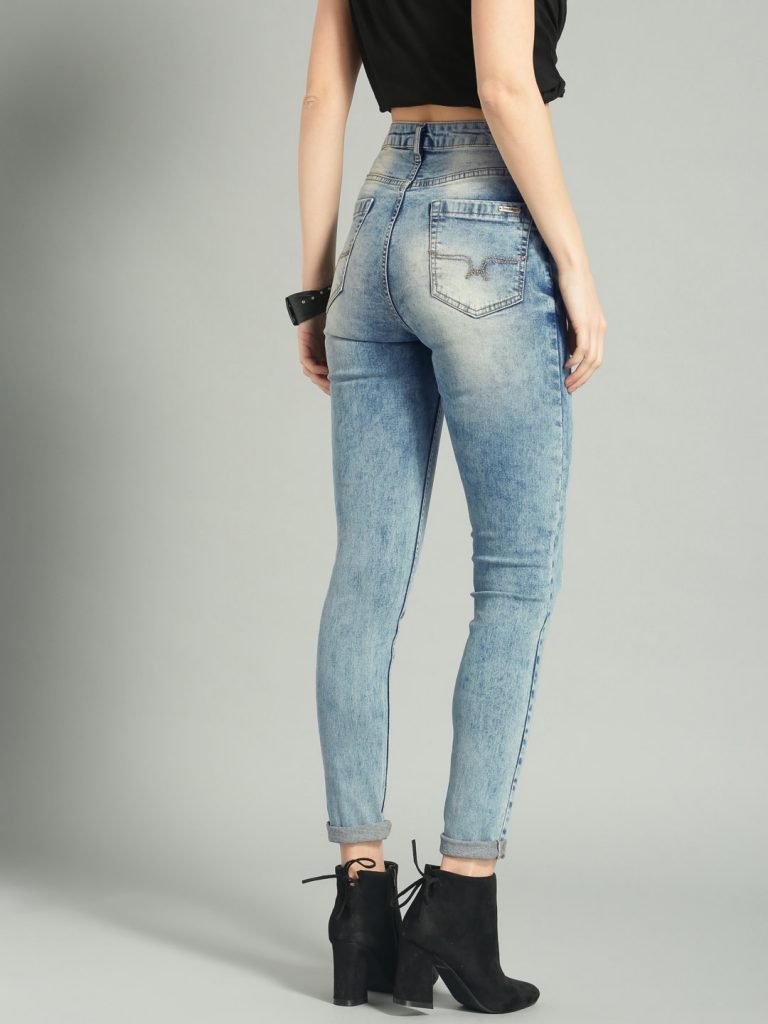 First things first it's so important that while buying a jeans it has to be "quality over quantity". This is primarily because it's a product that you would wear a zillion times. It's like an everyday piece. So investing in a quality pairs that will last is definitely a splurge we can justify.
Although when it comes to fit of the Jeans it's really important to know your body type. Straight fit/skinny fit, flatters a pear shaped body. While a curvy / proportionate body can flaunt anything accentuating the curves. One more very important point that needs your attention is to check the back pocket size and embellishments. Wider pocket conceals the butt whereas small pocket given an illusion of a bigger butt. Flaunt your beauty.
2. Basic tees – a Black and a White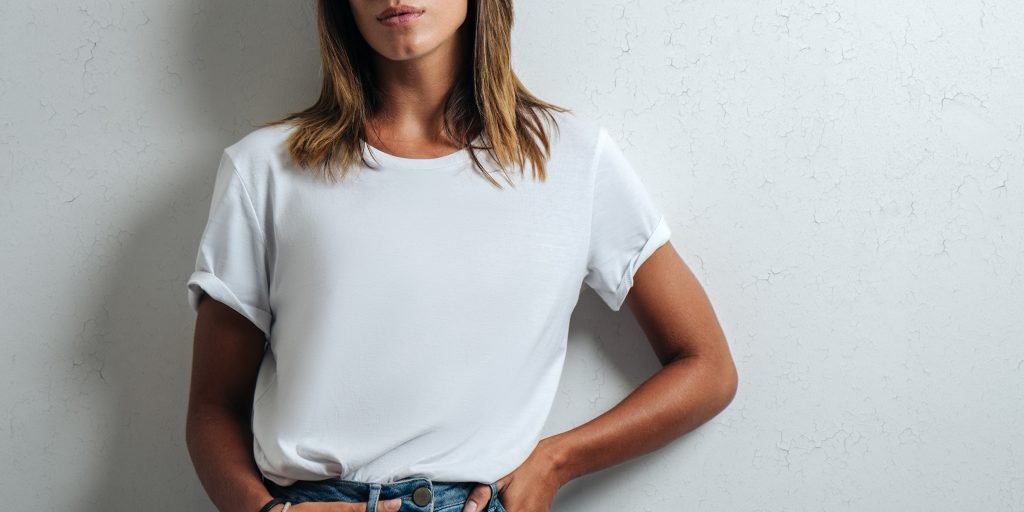 Everyone owns a tee that is difficult to resist. I mean when can't one wear a tee? But a Pair of white tee with a denim along with sneakers for an everyday look is undoubtedly so laid-back yet effortless and funky. Whether a black/ white tee underneath a blazer/dresses for a chic party look or a tee with shorts/skirt/leggings for casual outings no closet is complete without one. In my opinion the options are endless you just name it and it could be done.
3. A Classic Black Blazer
A great blazer is a true workhorse in any wardrobe. A good formal piece is one thing one should count while building a wardrobe. The key points of a good blazer is that it should have enough room to be layered with tee, blouse or even a sweater. At times we need extra something when it's not quite cold for a heavy coat. Here is the answer, it's a great substitute for an outwear at all time and weather conditions
4. Entertaining Accessories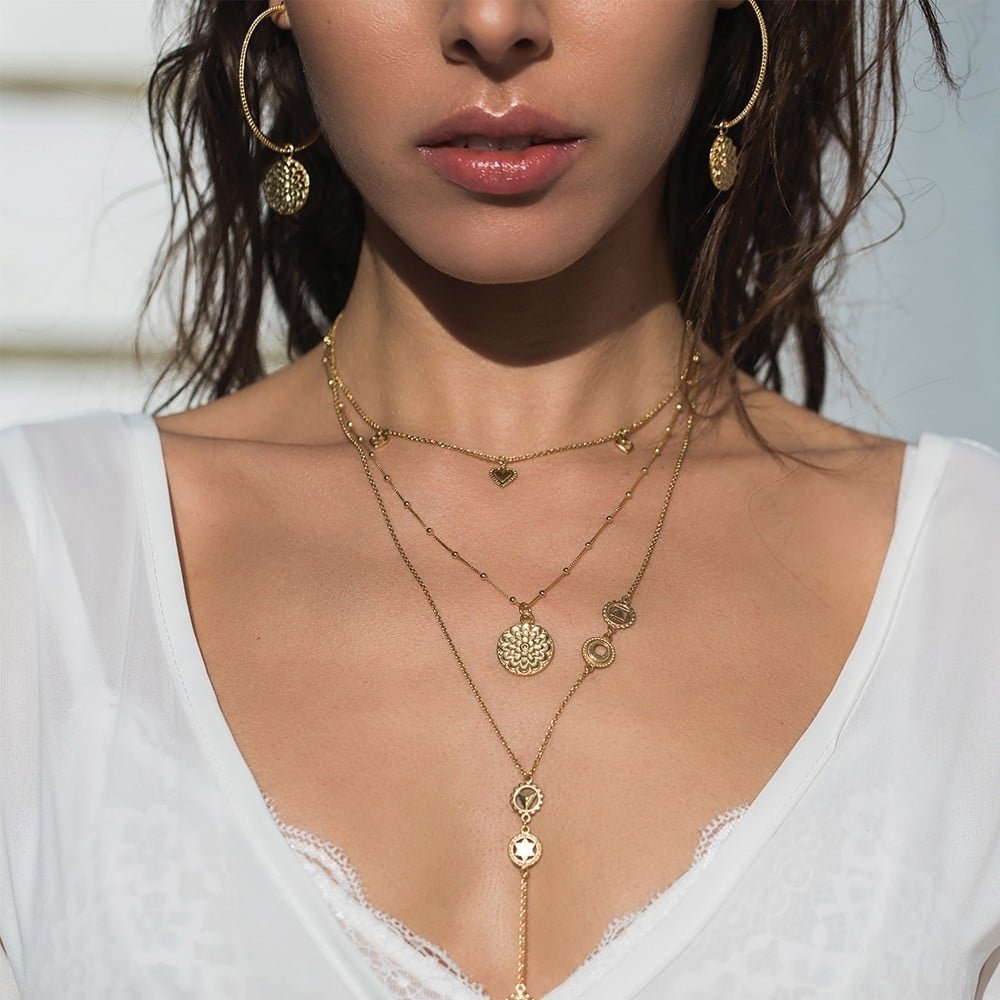 Jewellery adds life to any outfit. It can amp up even a simple plain t-shirt. Be it stud earrings, some layered necklaces and a good pair of statement earrings, a good scarf. It all adds up to an outfit. While layering jewellery always keep in mind "less is always more". Never overdo it. Balance an outfit with accessories smartly. Wear minima jewellery piece when you want your outfit to do all the taking. Add minimal studs, gold/silver chain to feel more put together in any outfit. Whereas wear statement earrings/ layered necklaces to jazz up a simple outfit making it look that you have had put in a lot of effort yet effortlessly.
5. Comfortable and Quality Pairs of Shoes/ flats
Everyone have that one heels that they absolutely love – but nothing beats a pair of comfy flats or sneakers. Even On an everyday basis we need a pair of flats that would take us through all the hustles of the day. So Never ever compromise on quality while picking up a pair. There are too many options out there to pick from but a classic ballerina, summer flats and white sneakers are foundation pieces for a wardrobe. I would suggest to seek for pointy toe ballerinas as it creates an illusion of longer leg for all the short girl out there. Hence when in doubt pull those white sneakers off and do not forget to cuff your jeans to show off your shoes.
6. A Bag
Everyone needs a bag to carry all the essentials but the size and length depends entirely on a person's personal preference and lifestyle. Where a student would need a tote bag or a backpack as they have to carry a lot of stuff along but a working women needs a bag to compliment her style and stature as well as to carry some basic things yet a statement-making.
7. Shirts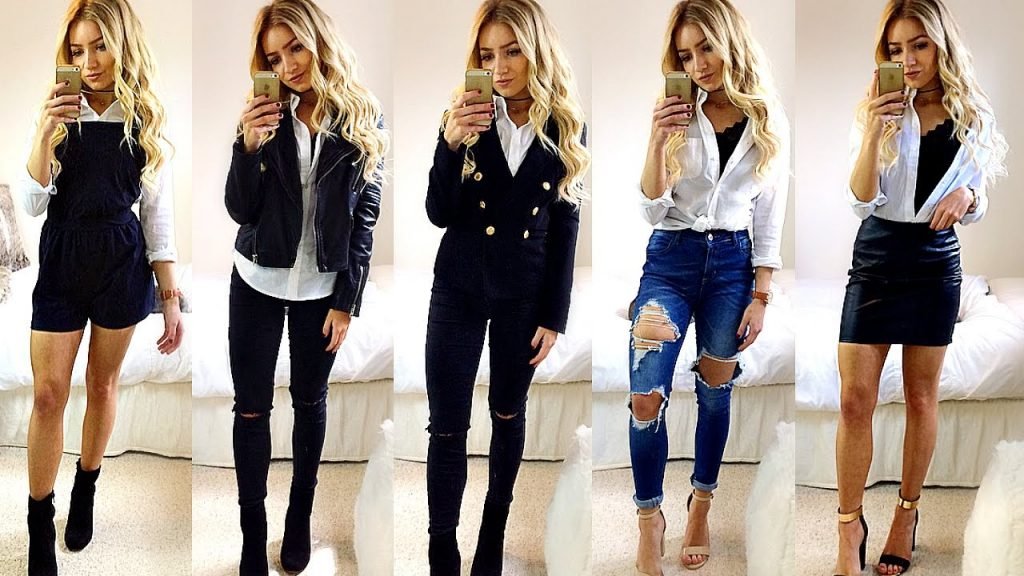 A classic white shirt never goes out of style. Even a denim shirt is a must have too. There are n… number of ways in which it could be style. Not only has it helped you build your formal office looks but it could also be worn with a lehenga with some pretty neck-piece or big earrings. Styling a white shirt can get as experimental as it can get. It's like a plain white canvas that could be painted colourful or minimalistic with whatever and howsoever one likes.
8. A Denim Jacket
Talking about a denim shirt reminds me of denim jacket and oh my god I can't emphasise enough on how versatile this piece is that one can never regret buying one. Be it a causal, or party look it has covered it all. Buy an ultimate classic that is the perfect mid-wash blue and you could layer is with almost everything. Wear it with a blouse, a skinny jeans or over a dress with sneakers, over a tank top with Palazzo pants. What's good about a denim jacket is that you can wear them for summers as well as winters with some teeny tiny changes. Like replacing your blouse with a sweater from the first look mentioned. Also in extreme weathers layering is the key so one can wear a thick jacket over a denim jacket for an edgy look.
9. A Midi Dress
A midi dress will never disappoint you. There is golden rule of fashion "The key words are proportion, balance, fragility, sensuous and androgyny" words to live by via Jil Sander. This rule perfectly fits a midi dress. You can wear it as is with some necklaces, with a tee underneath with sneaker for those casual Sunday's cravings, with a good blouse underneath for a party look and with a blazer for a formal event. Also in winters you can simply throw a sweater over it and ta-da! Isn't that amazing and I promise every look different and gorgeous in its own way.
10. Black Trousers
From a formal look to a party or an event. Whether it's a straight fit or a tie-waist trousers, a black pants is another staple in every women's closet. But we caught up wearing our black trousers with a basic button down most of the time but there's much to do with. Here's few examples first you can always replace your button down with a fun blouse with edgy block heels this way you can accentuate your tailored pants a lot more. Now if your work place allows try adding colours in your style and pair your pants with a bright yellow or green top. Also a V-neck camisole underneath a black blazer along with your pants look very elegant.
Evidently on mentioning these 10 basics I can say that if women have these in their closet they would be sorted. Maybe then they would not say "I have nothing to wear" but I guess it's a bit difficult for a woman to say it but I can promise having staples or some basic pieces will really help building a good attire and look polished all the time.
Now I know there are too many points to keep in mind while choosing the right pick for yourself but it's all worth the effort. The way you look really affects the way you feel. A nice put together outfit really helps you look timeless and feel CONFIDENT.