LET'S SEE THE TOP 10 DIGITAL MARKETING AGENCIES IN SINGAPORE
Digital marketing is a general concept used to describe a wide variety of the functions of online marketing. A digital marketing company's primary aim as a whole is to do 3 things: increasing your online presence, carry out market research, integrate your profiles and platforms into online.
Here let's see the best Digital Marketing agencies in Singapore.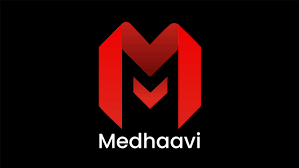 We are one of the leading Digital Marketing Agencies For Crypto, Startups, B2B, Software & Fintech in the UK, UAE, Singapore, China and US markets. Our expertise spans a wide range of areas impacting your end-to-end marketing performance including organic social media management, SEO, paid social ads, influencer outreach, email marketing, PR, video production, web design and development, branding and so much more.
1.CARBON INTERACTIVE: http://www.carbon.com.sg/
Carbon Interactive was founded 2004 by Lily Chia. Carbon Interactive is one of Singapore's leading digital marketing agencies providing awe-inspiring digital solutions to make their clients' brands shine. They produce impactful strategies relevant to the brand narrative, educating customers, creating user-friendly websites and other approaches, with an outstanding team of professional advisors, strategists, marketers and storytellers.
They have built unparalleled interactions in their 15 years of online existence and provided outstanding digital presence to consumers who hail from the diverse niche.
When it comes to increasing digital scope, they develop the approaches according to consumer needs to engage the target audience. They develop attractive content to improve the look online. In addition to this Carbon Interactive frequently creates multi-platform and responsive websites. We create stories that give a personal touch to the viewer and develop a meaningful connection.
Services:
Digital Strategy, Branding, Social Media, Usability Studies & Consultancy, Content Plan & Strategy, Web Design & Development, Social Listening, Digital Marketing, Consultancy, Training and Workshop, Analytics, Design Thinking, Crisis Management
Client list:
Din Tai Fung, One Faber Group, Disney Interactive, Changi Airport Singapore, Spark Connections, National Environment Agency, Wildlife Reserves Singapore, Din Tai Fung, One Faber Group, Sentosa etc.
2. CLICKR MEDIA: https://www.clickrmedia.com/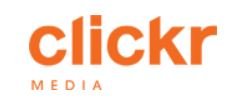 Clickr Media was founded by Derick Ng in 2009. Clickr Media is one of the Singapore's strategic digital marketing companies that manages online media strategy, web creation, integration, and management. Specific areas of Search Engine Marketing ( SEM), Social Media Marketing ( SMM), and Advanced Web Analytics are focused on laser. They are competent to work within the budget of the client and thus provide customized solutions. Even, when it comes to marketing strategies they are pretty much alert. Through embracing a great combination of Pay-Per – Click (PPC) marketing and Search Engine Optimization (SEO), they offer to their consumers the optimal results as regards eligible travelers. Clikr Media also provides tailor-made solutions from every sector for start-ups, multi-national companies and small to medium enterprises.
Services:
Search Engine Marketing, Search Engine Optimization, Online Display Advertising, Social Media Marketing, Social Media Monitoring, Blog Marketing, Mobile Marketing, Email Marketing, Online Market Research, Web Analytics, Web Design, Web Development.
Client list:
National University Heart Center-Singapore, Home Shoppe, Universal Music Singapore, Kordel's, HL Assurance, Zone 1511, TALK MED Group, Hometeamns, Sing Yi and many more.
3. CLICKWORKZ SOLUTIONS: http://www.clickworkz.com/
Clickworkz Solutions was founded by Sherwin Seow in 2009. Clickworkz Solutions is a digital marketing company delivering integrated, laser-focused approaches that produce anticipated performance. They strongly believe in thinking outside of the box. They concentrate on the customer's needs and budgets, developing personalized, efficient solutions. Over the past few years, they have broadened their horizon and included other digital space channels to reach more and more people. They not only provide digital platforms but also provide immersive technology solutions. With the evolving digital world it has already begun its development over the years to develop.
Services:
Digital Advertising, Search Marketing, Social Marketing, Creatives & Development, Email Marketing, Brand Consultancy
Client list:
Ademo, CityGas, China National Tourist Office, CTC Travellers, Divano, Formosa Holiday, Hairdreams, New Look, Orange Clove, Shenton Realty Homes etc
4. CONVERTIUM: http://www.convertium.com/
Convertium was founded by Gerard M C Lim in 2001. Convertium is one of Singapore's most established & full-service digital marketing agencies that delivers a great user experience on digital platforms. They are strongly focused on providing excellent user experience to ensure their customers are satisfied. They help their customers address business challenges with their core activities in User Experience Design, Web Development, and Content Management, and also create sustainable value. They understand the clients' priorities and objectives, and then develop digital products to ensure optimum productivity for them.
Services:
User Experience Design, Content Management, Web Development, Digital Marketing
Client list:
Marina Bay Sands, Lexus Asia Pacific, Harley-Davidson Asia Pacific, Shangri-La Hotels & Resorts, Marina Bay Sands, Singapore Exchange, Bank of Singapore, NTUC Income, American Express, Las Vegas Sands etc.
5. HAPPYMARKETER https://www.happymarketer.com/
Happymarketer was founded by Rachit Dayal in 2009. Happymarketer is one of Singapore's leading integrated digital marketing agencies, with multi-domain clients. Our main goal is to make marketers & consumers happy by delivering results-oriented, data-driven and innovative digital marketing strategies for them. They have certificates and partnership arrangements with leading directors such as Google , Facebook, LinkedIn, and InMobi. Such certifications add value to their integrated digital marketing approaches and help them all. Happy Marketer has website design, search engine marketing , search engine optimization, copywriting, and web analytics skills.
Services:
Social Media Marketing, Online Video Marketing, Google Analytics & Social Analytics, Corporate Digital Training, Conversion Consulting, Search Marketing, Digital Marketing Strategy, Social Media, Internet Marketing, Online Marketing
Client list:
Bloomberg, Bank Bazaar,CitiBank, Great Eastern, Cigna, Phillip Capital, Singtel, Star Hub, Standard Chartered etc.
6. HASHMETA https://hashmeta.com/
Hashmeta was founded by Terrence NGU in 2012. One of Singapore's leading Digital Marketing Companies. Often Hashmeta creates and manages highly successful online marketing campaigns. They strongly believe in the combination of effective marketing and good design. Rather, they think that a highly useful website / app isn't enough to make a company successful. Rather it should be accompanied by a compelling look. The business designs the websites in an excellent way and markets them across different networks. Their mission is to make digital marketing easy and efficient for customers by providing them with the most reliable digital marketing solutions to help them grow their business.
Services:
Inbound Marketing, Content Marketing, Social Media Marketing, Influencer Marketing, Social Analytics, Social Campaign, Social Advertising, Social CRM, Social Commerce
Client list:
Absolute Media Loft, Fujitsu, Mpire Management, Swatchies, The Waffle, Parkway Cancer Centre, StemCord, NTU Ventures, Zii VueBox etc.
7. CLICKTRUE https://page.clicktrue.biz/
Clicktrue was founded by Jackie Lee in 2008. One of Singapore's leading digital marketing agencies helping the brands strategize, develop and create successful digital campaigns. They deliver deeply the services and technologies Technology Consultancy, Search Engine Marketing ( SEM), Search Engine Optimization ( SEO), Social Media Marketing, Web Analytics Consultancy and Conversion Rate Optimization. They are the first company in Southeast Asia to receive an approved consultant from Google Analytics and an ambassador from the marketing agency Yahoo! Platinum Quest. They 're also the first to be accredited with Google AdWords Certified Partner and Google Analytics Certified Partner status in their respective field.
Services:
Online Marketing, Advertising Agency, Lead Generation, Web Analytics, Social Media Marketing, Conversion Rate Optimization, Landing Page Optimization, Search Engine Marketing
Client list:
Accenture, ACRA, DKNY, HMI Institute of Health Sciences, Efficient Systems, MES Group, 3M, HTC, Emirates etc.
8. IH DIGITAL https://www.ihdigital.com/
IH Digital was founded by George Foo in 2006. A digital marketing agency that offers simple and flexible digital solutions to cater to different customer needs. They provide a strategic and synchronized 360-degree approach in creating and distributing meaningful content to the target audience, with over 10 + years of digital marketing experience. With a great combination of digital platforms and social campaigns, they concentrate on revolutionizing the online brands, building market for them, and connecting their clients with a larger and targeted audience.
Services:
Digital Content Marketing, Digital Integration, SEM, SEO, Social Engagement, Digital Media, Social Analytics, Website Analytics, Media Planning & Buying, Video Production, Social Media Apps, Mobile Apps, Social Event Video, Responsible Design, Bloggers, Social CRM, Events
Client list:
Uniqlo Malaysia, Jin Air Co Ltd, Honda Malaysia, NTUC Income Insurance etc.
9. CONSTRUCT DIGITAL https://www.constructdigital.com/
Construct Digital was founded by Charanjit Singh in 2010. An award-winning digital marketing agency that provides and develops digital services focused on the three pillars of data and strategy, digital marketing, and growth. Build Digital takes into account content creation, search engine optimisation, social media , email marketing and digital advertisement with a holistic digital marketing strategy to achieve the best results to the clients.
Services:
Project Management, Digital Strategy, Social Media, Digital Production, Search Marketing, SEO, Mobile Applications, Digital Agency, Inbound Marketing, Facebook Applications, Web Development
Client list:
Giant, StarBucks, Tupperware, Riverbed, Omron, Coast Cycles, HCLI etc.
10. MEDIA ONE https://mediaonemarketing.com.sg/
MediaOne was founded by Tom Koh in 2008. One of Singapore's leading digital marketing companies with over 10 years of experience & currently more than 500 + clients. It offers their customers a wide range of marketing tools including search engine optimization ( SEO), search engine marketing (SEM), social media marketing ( SMM), and online reputation management (ORM). They have an creative team committed to producing a multitude of digital advertising campaigns without compromising on efficiency. They create extraordinary digital experience for the customers by using the best marketing strategies and practices. They believe that combining the digital and offline marketing tools is the best way to generate the optimum results.
Services:
Search Engine Optimization & Consultancy, Search Engine Marketing, HTML Website, Content Management System, E-Commerce Website, Social Media Marketing, Online Reputation Management
Client list:
EDB Singapore, NOEL, Hotel 81, Ministry of Law, Singtel, Changi Airport Singapore, Duke NUS Medical School, Maybank etc.