Madhya Pradesh is the second largest state in India.Being located in the center of India.It is called Heart of incredible India.It has everything from historical monuments to modern amenities within its geographical boundaries.Every twelve years the grand Kumbha Mela is organised here in Madhya Pradesh.
These are some places to visit in Madhya Pradesh:
MAHESHWAR
Maheshwar is a town situated in Khargone district of Madhya Pradesh , central India. It is located 13 KM in east of NH3 and roughly 91 KM from Indore. It is located on bank of Narmada. It was kingdom of Emperor Sahastrarjun , a king of Hehaya dynasty who in Indian Puran defeated Raawan, king of Lanka. Here a temple is dedicated to the Emperor Sahastrabahu , Rajrajeshwar temple.
The town is famous for its richness in its finest handloom fabrics and its products in all India. And the town is famous its Ahilya fort which is believed to have been built on the ancient kingdom of Mahishmati. A fort was built by a mughal emperor named Akhbar here in 16th century and was taken over by Malhar Rao Holkar in 18th century.
SANCHI STUPA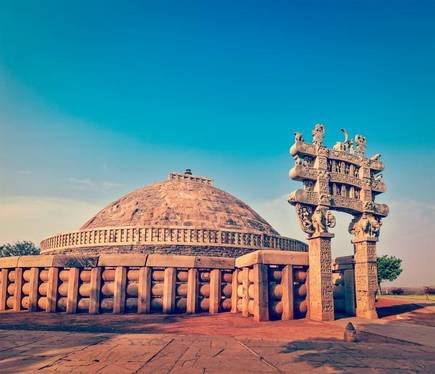 Sanchi Stupa is a buddhist architectural marvel located on the top of a hill Sanchi Town in Raisen district of state of Madhya Pradesh. It is located 46 KM away north-east of Bhopal which is the capital of Madhya pradesh .
It is 16.4 metres high and 36.6 m wide in diametre. It is one of the oldest structures in India. IT as built inn 3rd century BCE by Emperor Ashoka in Mauryan period was made of bricks. The remains of Buddha are placed in the Chhatra on the top of the Stupa.
Many patrons of Buddhism visit Sanchi Stupa from far away from the North and South because of its admiration of architecture.
KHAJURAHO TEMPLE
Khajuraho is a group of ancient buildings of Jain and Hindu temples in Chhatarpur district of Madhya Pradesh , India. It is about 175 KM inwards in south of district of jhansi . IT was declared one of the 22 world heritage site by UNESCO site in 1986 for its beauty of sculptures and infrastructure .
It was built during the reign of Chandelas. It has Nagara of architectural symbols. Khajuraho is famous for its erotic sculptures that are present on the walls of the temple. It has foundation of granite and the the monuments themselves are made up of sandstones. And as it is a Hindu temple, its shrines consists of vastu purusha Mandala design plan.
It has been India's one of the most attractive and marvelous tourist attraction. And cultural festivals like Khajuraho Dance Festival , are held yearly which shows classical Indian Dances set aginst the backdrop of Chitragupta or vishwanath.
BANDHAVGARH NATIONAL PARK
Bandhavgarh National Park is one of the most famous national parks in India. It is situated in Umaria district of Madhya Pradesh. It was declared a national park in 1968. It covers in area of 105 km² the name is taken from the most famous hallock of Umaria .The Bandhavgarh national park has the large diversity of different species of animals.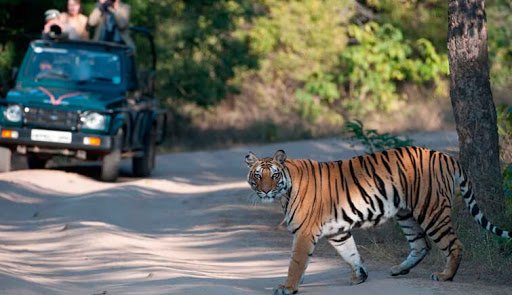 Bandhavgarh has more then 20 species of mammals and almost 250 species of birds. Bandhavgarh forest wildlife has the highest number of tigers with animals like Leopard,wild dogs,sloth bear,Sambhar,Chausinga,Chinkara ,Ratel etc. along with several species of Birds and butterflies is a paradise for people who admire and appreciate wildlife.
UJJAIN (CITY OF GOD)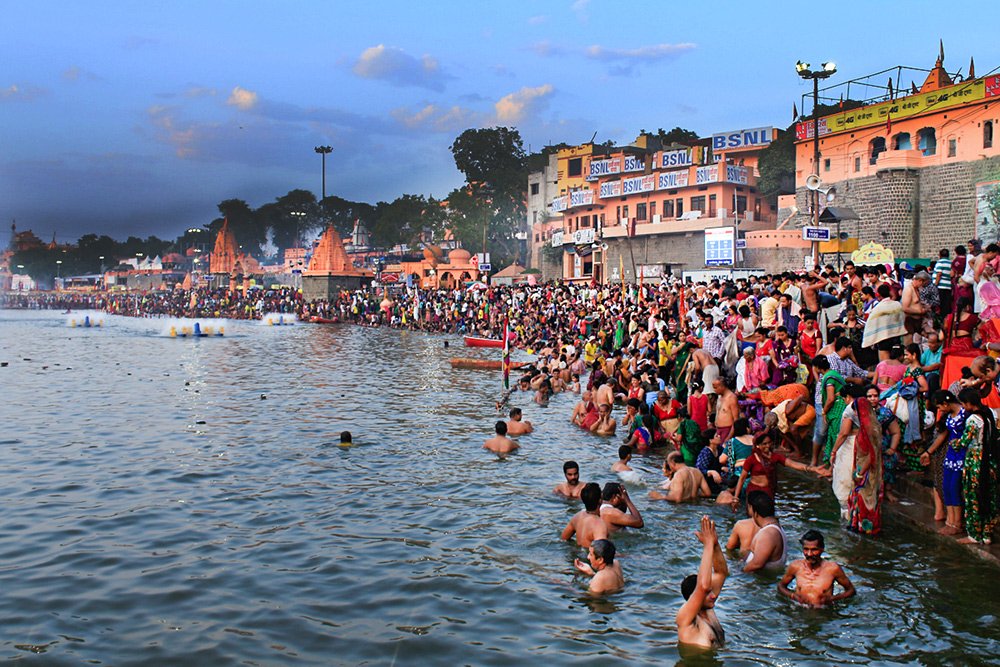 Ujjain is one of the most ancient cities in India situated on the bank of Kshipra river in the state of Madhya Pradesh. It was known as Avanti in ancient time.It was a province of Malwa in the ancient time and in around 600 BC ,It's capital was Maheshmati.
There was a legendary emperor who ruled Avanti(present Ujjain) was known as Vikramaditya. He was known for his generosity and patronage of scholars.
Sihansth is the largest gathering of religious Hindu pilgrims held every 12 years in the city of Ujjain. Many people devoted to Hindu religion ie Shaivisim(worship of Lord Shiv) and Vaishnavism (worship of Lord Vishnu).In this Mela,devotees come from various places to cleans themsleves of impurities and sins.
The TROPIC OF CANCER crosses the temple of Mahakaleshwar other then the Somnath temple in Gujarat and it also passes the Mangalnath temple in Ujjain.
There are enormous number of temples in Ujjain .One of them is Mahakaleshwar temple which is one of the 12 jyotirlingas in India.The lingam is believed to be Swayambhu(born of it self).The most important ritual in Mahakaleshwar is Bhasma arti which is performed at 4:00 am. In the ancient times Bhasma aarti was performed using bhasma (ashes) from funeral pyre but in present day , the Bhasma is made out of burnt cow dung.
Ujjain is one of the places where Maharaja Jaisingh of Jaipur built one of the observatories known as Jantar Mantar other then Delhi,Jaipur,Mathura and Varanasi.
HANUMANTYA TAPU
The district of Khandwa is famous for it dense forests and beautiful varieties of floras and many places to visit and one of them is Hanumantiya Tapu which is built on the budget of 20 crores by MP Government. It is situated on the backwater of Indirasagar dam in Khandwa, another eyecatching architectural wonder.
There are many activities for tourists to indulge if they crave something adventurous and calming at the same time, like motor boats , water cruise, boat riding , water boat.
It has many activities to enjoy for people who decide to go there with friends or families. Other than activities , it has beautiful resorts with open and beautiful scenery to spend your quality time with your loved ones and experiences astonishing feel of nature, it is worth going once in a life time experience.
Written by- SUNNY BORDIYA https://instagram.com/sunny_bordiya?igshid=sha3gicdjrei