The Shuddh Desi Romance actor was found dead at his Bandra residence in Mumbai on June 14, leaving the entire country shocked.
As today everyone is aware of the murder of Sushant Singh Rajput which is being given the name of suicide to hide the criminals who are playing conspiracy behind this case.
On the 12th of June Sushant's sister left his flat, she was there for few days with Sushant Singh to calm him down as he was not okay from some days. and after 1 day this news is heard that he suicided.
Isn't it strange that suddenly on the 14th of June this news is overheard that Sushant has ended up his life and is no more? He is seen been hanging onto his room.
There are many questions in everyone's mind that what had happened to him that he had to take this big step, 'suicide'. Everyone knows he was a very brilliant actor and after listening to this every soul was and is still disturbed and upset. Furthermore, the news comes that he was suffering from depression for a long time and was taking treatment of it since 6 months. At the start, this was a very simple and clear case that he was suffering from depression and ended his life and choose the way of suicide. People are also being linking the suicide news of his ex-manager Disha Salian with his suicide because on 8th June she also suicided, yes Sushant was disturbed by this news and was very sad about what happened to her. Sources say he knew what happened to her, she didn't suicide. Sushant told about this to her sister Shweta when she was at his residence.
Was this the real and only cause for his death or it was something else that no one can think of?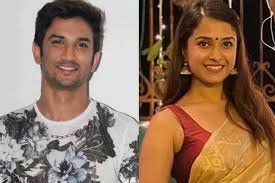 Once the fans can think about it that he attempted suicide, the country can too think the same, but what about his close ones? Do they also think the same? Was this case as simple as it was looking? Was he suffering from depression? Has Sushant's suicide any link to Disha's suicide? What has happened to her, why she also suicided? There are lots of questions in everyone's head. But none has the answer to these questions.
Sushant's sister Shweta Singh Kirti, his father K.K. Rajput and his family members, his close ones, no can trust this news, because this was not the truth. The truth was much more to be exposed and known. They all believed that Sushant was murdered. He was killed. He can't suicide even he was not depressed.
People have been loving Sushant since when they watched him on the television in his first serial 'Pavitra Rishta'. It was the starting of his career days when the audience used to watch him in T.V., so everyone actually has a soft corner for him and no one can spare this that he's being murdered by someone and the Mumbai police and authorities have been are claiming this suicide and saving the actual culprits. Not only this Mumbai police are not showing and presenting all the shreds of evidence related to his death. His belongings are missing, his phone, laptop, hanging clothes, and even his bank balance is missing. This is not the first time that has happened. This has happened before too with another actor's actress or any celebrity also in the case of Disha Salian. Disha's mother is also not accepting that she has suicided. Mumbai police are hiding lots of things and obviously because there are powerful hands involved in both cases.
It's not wrong to say that Mumbai police is fully corrupted and only works under the money and power of artists and ministers. K.K. Rajput has requested and send the Bihar police for investigation of Sushant's case because they know Mumbai police will do nothing in their favor and will only help the culprits. Neither they are letting Bihar police investigate nor they want CBI investigation to be held in this case. Vikas Singh, the lawyer of Sushant Singh Rajput's father, claimed that the Maharashtra Police are destroying evidence in the case. Everyone has an eye on Rhea Chakraborty, the girlfriend of Sushant Singh because a few days before of Sushant's suicide she left him alone and also took all his belongings with her. This all can't be a coincidence. This is definitely a conspiracy. And this time no one will be spared, whoever is involved will be jailed because the public is with Sushant and his family.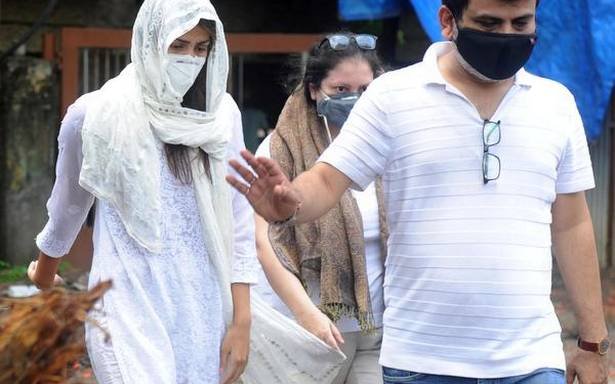 Also along with this the game of nepotism is in front of us after Sushant's demise. The great actors who always are praised like Salman khan, Alia Bhatt, Karan Johar, and any more the reality of all those are before the public now that how they treat the new talents in the industry and insult them, make them feel low. This is India's Bollywood, the glamorous industry, but literally they should feel shame for what they do to the good talents who have reached there from the small places or towns to make their career in Bollywood. The star kids are given more preference here than outsiders. No one can believe a Bihari boy who was an extraordinary actor and not only this he was a bright engineering student. This is very surprising to know that he had purchased the land on the moon. He loved doing researches on planets.
Yesterday, finally the good news came, the CBI inquiry been accepted and Rhea has been called up by the Enforcement Directorate (ED) for case inquiry. After a lot of struggle of Shweta Singh, K.K. Rajput, Bihar DGP, Ankita Lokhande, also we can't forget the media who supports Sushant's family to make the case reach the CBI. Now, something very good is on the way. The real, actual culprits will finally be caught and our beloved Sushant will get justice. Along with this Disha's case will also be handed over to CBI, she also needs justice. Both the cases are somewhere linked to each other. Never forget, TRUTH ALWAYS WINS!!!
Soon everything will be before us. The day is not so far now when criminals will be punished.
TRUTH TRIUMPHS…..SATYAMEV JAYATE!!!