Although the year 2021 has been about the Covid-19 outbreak, resulting in the nationwide lockdown. But life always bounces back, and when it does it will be back to normal.
Menswear is in an interesting place at the moment, the changes in Fashion wear are subtle yet outrageous. The way men dress is gradually more colorful, more adventurous, and less constrained by the old dress rules.
In this blog, we are gonna talk about Outrageous Fashion Trends from the West, so buckle up, and get ready to stock up your Closet.
Reinvention Of Tailoring
Just when you thought it was over and done, it comes right back in. Tailoring fell out of fashion pretty fast when sportswear took over your closet – wear a suit and you'd look corporate. But, as with the endless cycle of clothing that comes back into the limelight, there is room once more for the humble two-piece. Several designer brands such as Louis Vuitton, Dior, and Alexander McQueen have returned to tailor for their coming global fashion tours, but it's not the suit as you know it.
Pastels
We all have comfortable clothes. An outfit in which we feel comfortable and safe and dry. For most guys, this takes the form of a wooly cocoon in some shade of navy, black or grey. But every now and then we need to step out of the box. If we don't, we risk our style becoming stagnant, or even monotonous. This season, few trends challenge guys to try something new, be outrageous, even so, to try like wearing pastels. Pastels go well with light unsaturated colors such as grey, mint green, and dusty pink.
Skatewear
Skatewear has always made a better companion with the sunnier seasons than it has in the winter freeze. The trend has been steadily on the boom for the past two decades, to the point where some of the biggest names in the west have tried and tested the classic style statement combination. Half the key to getting skatewear right is knowing which of the brands to go for and how to pair the right ones according to your body type.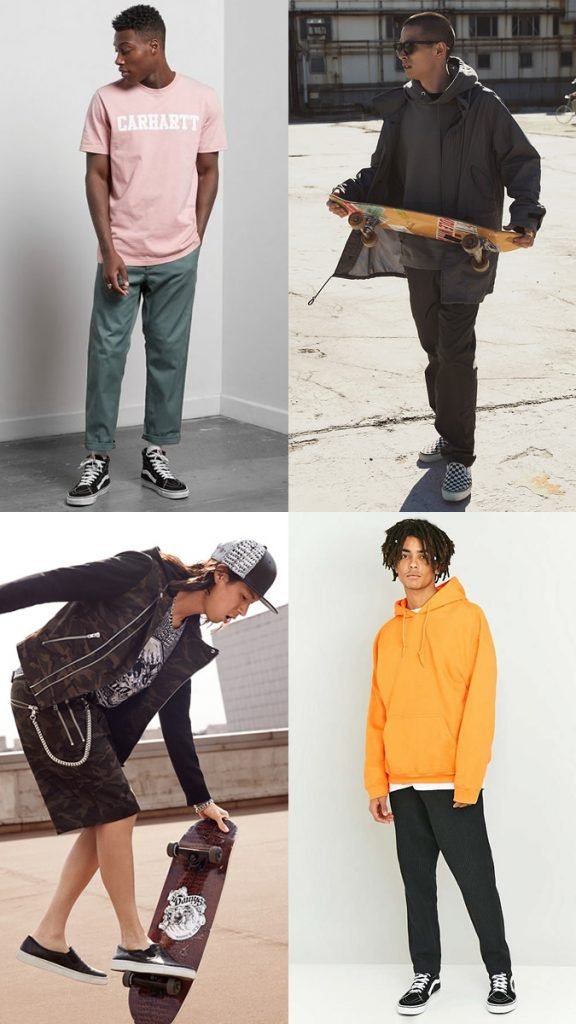 Open Collars
What to wear when it can be either hot or cold, monsoon, or humid? The key is the perfect science of layering your style. You already know (we hope) that a light jacket is an asset, but so too is the open collar Cuban shirts. A patterned open collar polo shirt can work very well, and if you wear flat-front chinos you would crack the layering combination. Generally speaking, low muted shades are best here: light grey, dusty pink, pale blue, and faded khaki are all good choices.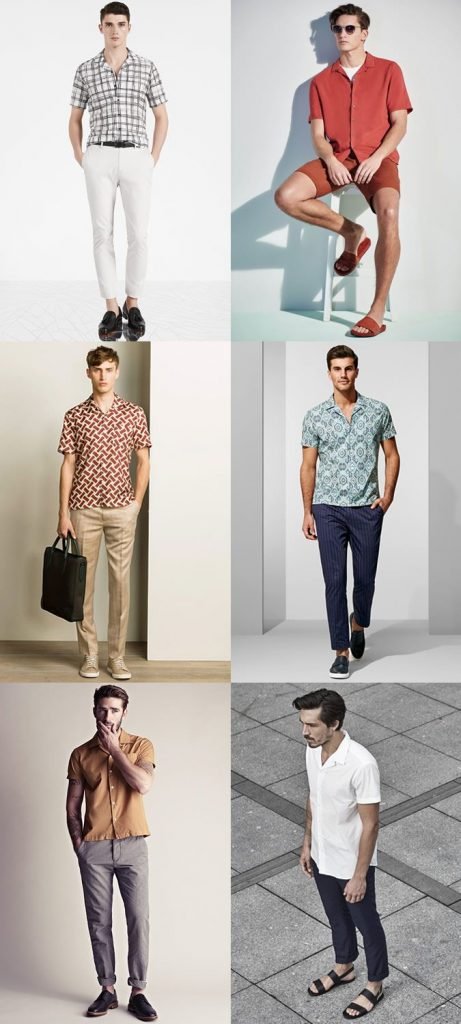 Rugby Shirts
Rugby shirts have been a cornerstone of preppy fashion for many years, but they haven't been as mainstream in menswear as stablemates like varsity jackets or polo t-shirts. This season, their colorful, flattering stripes are part of every big fashion tour. So ditch your old urban classic streetwear and go prepping with rugby shirts with washed dark blue pair of jeans, and a dead cap.
That's all, for now, folks, stay tuned for more fashion updates. Till then be outrageous and subtle in your style statement.