Political strategist and consultant have recently become quite popular terms in Indian politics. Over the last decades, there has been a boom in the number of political strategy and consulting firms across the country. Every one of us is able to observe how many well-known political parties and individuals have benefited from these political strategists in recent decades and have achieved success.
Basically, political strategists are also referred to as political consultants. They are a type of consultant who works with different levels of government, mainly assisting and directing political parties during the election campaign. Political consultants play a critical role in the development and production of mass media, as well as in the development of strategies and competitive research. Election management, public relations management, risk management, reputation management, strategy analysis of opponents, social media analytics and campaign management, content marketing, voter sentiment analysis, and surveying are some of the main roles and responsibilities of political strategists.
In this post, we take a closer look at 10 of India's top political strategists.
Top 10 Political Strategist-
Top 10 Political Strategists of India are given below.
Prashant Kishor
Prashant Kishor is a political strategist and business tactician. Prashant Kishor, also known as PK. For the BJP, INC, AAP, YSRCP, DMK, and TMC, Kishor worked as a political strategist. He worked eight years as a public health specialist at the United Nations in the US before start to work as a political strategist in Indian politics. He got his first significant political campaign in 2011 to help Gujarat Chief Minister Narendra Modi in the state assembly elections. In the Gujarat Assembly Elections of 2012, he was re-elected as CM for the third time. He attained enormous popularity. He founded CAG, or Citizens for Accountable Governance, in 2013. It evolved into India's first political action committee. He was selected in Forbes India's prestigious list of 20 people to watch out for in the 2020s. Kishor has also worked with various other Indian political parties, such as Amarinder Singh for the 2017 Punjab Legislative Assembly election, Y. S. Jagan Mohan Reddy for the 2019 Andhra Pradesh Legislative Assembly election, Arvind Kejriwal for the 2020 Delhi Legislative Assembly election, Mata Banerjee for the 2021 West Bengal Legislative Assembly election, and M. K. Stalin for the 2021 Tamil Nadu Legislative Assembly election.
Ishan Mishra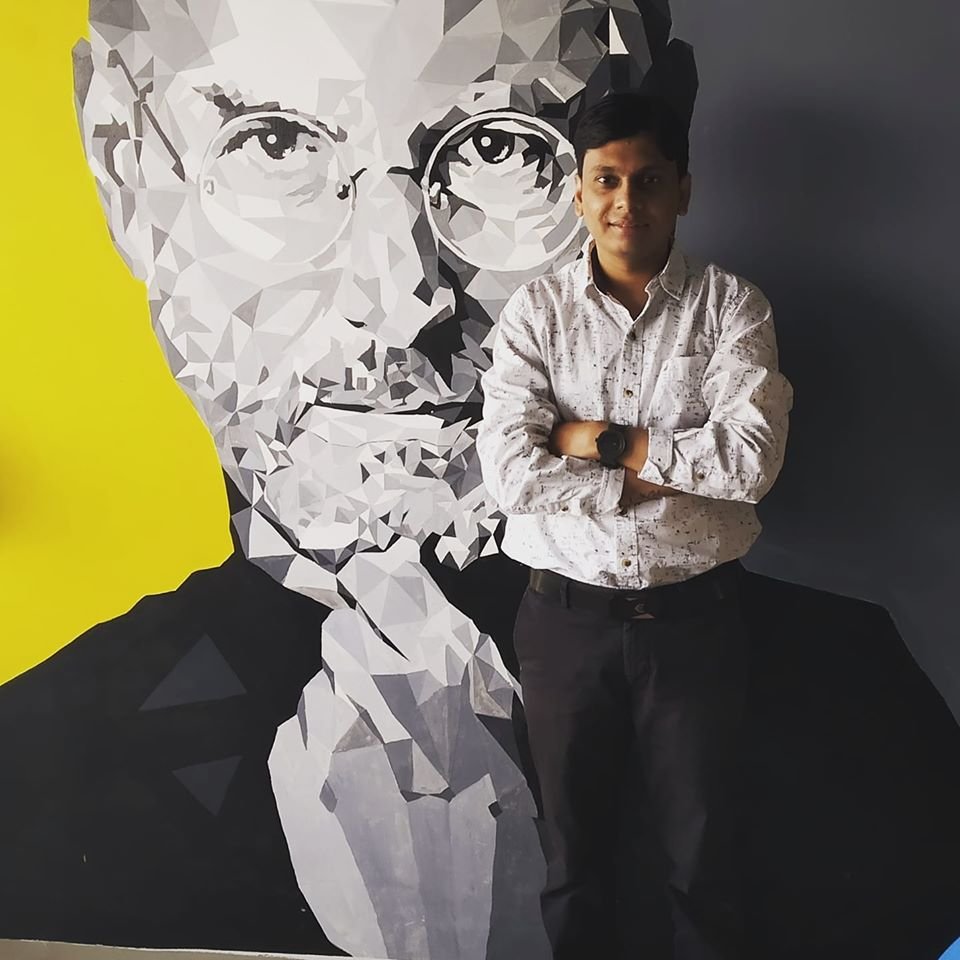 Mr. Ishan Mishra is one of India's top political strategists and consultants. In 2009, Ishan founded IshanTech. Ishantech is growth hacking marketing primarily works with start-ups and established companies to achieve rapid and long-lasting growth. Ishan Mishra has more than ten years of experience working as a political strategist, advisor, change maker, digital marketer, growth hacker, SaaS products marketing, SEO-SMO consultant, business growth, and celebrity management. Ishan Mishra offers an outstanding service, thus having it accessible from their domain for a short period of time would also have a very favorable effect on the party's political campaigning management. Ishan Mishra's expertise includes competition management, branding and image building, political revamping, new political party registration, lost vote bank regain, and election campaigning, etc.   
Sunil Kanugolu
Sunil Kanugolu has worked previously with the BJP, DMK, Akali Dal, and AIADMK and has been active in politics for as long as Prashant Kishor. Kanugolu has worked with over a dozen chief ministers throughout the course of a career spanning almost a decade. In the 2014 Lok Sabha polls, he worked as one of Prime Minister Narendra Modi's key strategists. He was previously known to be involved in Bharatiya Janata Party campaigns. The Congress party has given Sunil Kanugolu, the head of Hyderabad-based Mindshare Analytics, the responsibility of strategizing for their party in the state as the election excitement starts to sweep over the coastal town of Karnataka in preparation for the 2023 Assembly elections.
Rajat Sethi
Following the BJP's victory in the Assam elections, only one name dominates the news. The victory of the BJP was largely due to Rajat Sethi's team. Currently, Rajat works as the chief minister of Manipur's political adviser. He actively impacts politics in a number of India's north-eastern states. The Congress party has ruled Assam for the past 15 years. Rajat and his team could see how difficult it would be to dislodge the Congress. The team began by finding problems in each polling booth across the whole assembly segment. People's natural inclination towards BJP increased as attention turned to local issues and difficulties.Thus, this wonder youngster contributed to the Bharatiya Janata Party's overwhelming victory in the Assam elections.
Atul Malikram
Atul Malikram is an Indian political strategist, public relations consultant, author, philanthropist, and anger management expert. Atul Malikram is one of many people who is quite knowledgeable about both regional politics and ground-level politics. One of the leading PR firms in India, PR 24×7, was founded by Atul Malikram. Since 1999, when Atul started his career as a PR professional, he has been sincerely and unwaveringly committed to his chosen field. He has succeeded in establishing himself as a powerful political strategist throughout the years, particularly in states that speak Hindi, such Madhya Pradesh, Rajasthan, Chhattisgarh, and Uttar Pradesh. He is able to predict the ongoing changes in Indian politics with accuracy due to his extensive knowledge and comprehension of that country's political landscape. Mr. Atul Malikram can be consulted on any matter, from politics to history or even individual politicians, for queries or simple guidance. He has always welcomed young people, guiding them through the numerous issues surrounding politics and its implications.
Sudhanshu Mittal
Sudhanshu Mittal is an Indian politician. Also, he is a member of the BJP and its official spokesperson. Mittal and the late BJP leader Pramod Mahajan who passed away in 2006 were very close. Mittal was a leading contender for the party's ChandniChowk parliament seat, however he was not chosen to contest in the 2014 general election.
Kalyan Chandra
Kalyan Chandra is a political consultant, corporate trainer, psychologist, startup mentor, digital marketing consultant, social media analyst, website planner, blogger, and researcher. He is the founder and CEO of the political strategy consulting company "Political Metrics". He is presently engaged in election campaign management. He offers tactical political consulting services for political campaigns and elections campaign management. He conducts in-depth evaluation and competitive research on a variety of aspects, including the gathering of public opinion, understanding of political development, socioeconomic changes in society, and the role of the press and media. Kalyan's expertise is in the deployment of comprehensive and customized solutions for Political campaigns, Election management, voters database management, and Digital & Social Media Management.
Late. Pramod Vyankatesh Mahajan
Pramod Vyankatesh Mahajan was an Indian politician. He is from Maharashtra. He belonged to a group of very new "technocratic" leaders and was a second-generation Bharatiya Janata Party (BJP) leader. Two weeks after being shot by his younger brother, Bharatiya Janata Party (BJP) opposition Hindu leader Pramod Mahajan passed away at the age of 56. He served as both the general secretary of the party's highest policy making body, the parliamentary board, also of its central election committee. Pramod Mahajan has been a Rashtriya Swayamsevak Sangh (RSS) member since childhood. Only two LokSabha elections from the Mumbai-North East constituency were contested by him. In 1996, he won, but in 1998, he lost short. He was a significant contributor to India's cellular revolution while serving as Prime Minister Atal Bihari Vajpayee's telecommunications minister from 2001 to 2003. Due to his strong connections with members of political parties across the ideological spectrum, he was largely regarded as a successful minister for parliamentary affairs.
Rajat Narayan
Rajat Narayan is a skilled political strategist with a history of success working for political parties. Rajat is an expert at navigating the difficulties that can occur during political campaigns since he has an in-depth understanding of the intricacies of election management. His expertise in political management, campaign strategy, and election consulting is outstanding. He adds value to any political organization with his knowledge in these fields.
Ankit Lal
Ankit Lal is a political strategist, columnist, as well as author. He has a significant interest in social media activism and became the Aam Aadmi Party's (AAP) head of social media in 2012, a post he held until 2020. During this time, he effectively handled multiple election campaigns. He also works as a writer for NDTV. He left AAP in 2020 to start his own political consulting firm named "Politique Advisors," and since then, he has worked in numerous state elections with various political organizations.