MSME stands for Micro, Small and Medium enterprises. Let's dissect the terms in detail to see what businesses suit the MSME. Micro stands for investment in plant and machinery or equipment with not more than Rs 1 Crore and turnover not more than Rs 5 crores. Small stands for businesses with not more than Rs 10 crores and annual turnover not more than Rs 50 crores. Medium stands for businesses with not more than Rs 50 crore investment and annual turnover not more than Rs 250 crores. All values in Indian Rupees.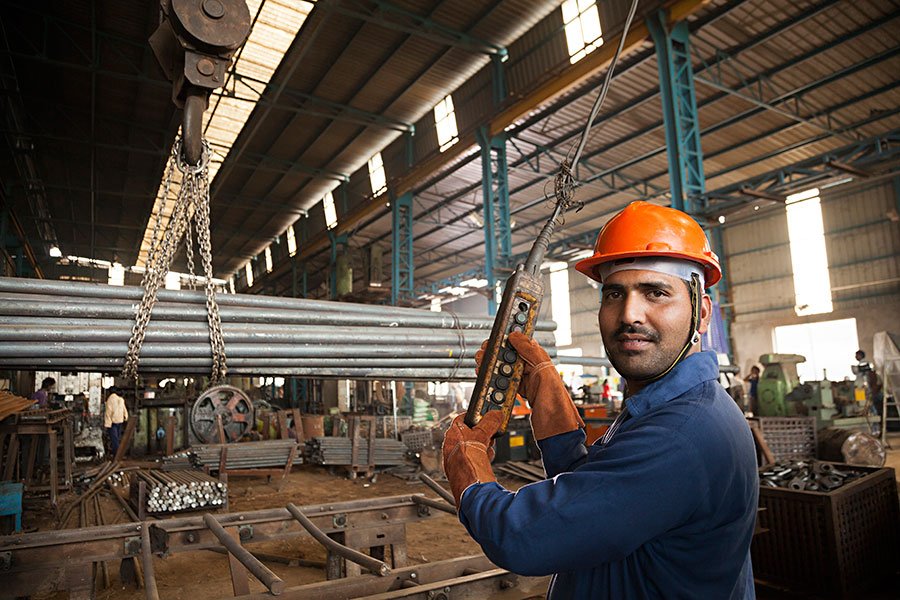 Micro, small and medium industries have played a significant role in contributing to the Indian economy over the past 5 years. They have played a major share in providing employment opportunities for crores of people in the rural sector. MSMEs are complementary to large industries as ancillary units and this sector contributes enormously to the socio-economic development of the country.
Indian Khadi:
We are all quite aware of Khadi and its significance in the Indian freedom struggle. Khadi and Village Industries (KVI) are two national heritages of India. One of the most significant aspects of KVI in Indian economy is that it creates employment at a very low per capita investment. The KVI Sector not only serves the basic needs of processed goods of the vast rural sector of the country, but also provides sustainable employment to rural artisans. KVI today represent an exquisite, heritage product, which is 'ethnic' as well as ethical. It has a potentially strong clientele among the middle and upper echelons of the society.
Objectives: The main objectives of KVIC include:-
The social objective of providing employment in rural areas;
The economic objective of producing saleable articles; and
The wider objective of creating self-reliance amongst people and building up a strong rural community spirit.
Functions:
Some very basic functions of KVIC are:
1. To plan and organize training of persons employed or desirous of seeking employment in khadi and village industries.
2. To promote the sale and marketing of khadi or products of village industries or handicrafts and for this purpose forge links with established marketing agencies wherever necessary and feasible.
3. To undertake directly or through other agencies, studies of the problems of khadi or village industries.
4. To build up directly or through specified agencies reserves of raw materials and implements and supply them or arrange supply of raw materials and implements to persons engaged or likely to be engaged in production of hand spun yarn or khadi or village industries at such rates as the Commission may decide
Indian Coir:
Coir is predominantly used by Kerala to produce various artifacts and products. Coir is basically coconut husk. India is the largest coir producer in the world accounting for more than 80 per cent of the total world production of coir fiber. The coir sector in India is very diverse and involves households, co-operatives, NGOs, manufacturers and exporters. This is the best example of producing beautiful artifacts, handicrafts and utility products from coconut husks which is otherwise a waste. The coir industry employs more than 7 lakh persons of whom a majority are from rural areas belonging to the economically weaker sections of society. Majority of coir workers are women. The Indian government has set up a Coir board which looks after the welfare of the workers and the development of this industry.
Objective:
Regulate the rules and laws for coir workers.
Ensuring timely wages.
Planning for the development of the industry.
Functions of the coir Board:
Collecting statistics from manufacturers of and dealers in coir products and from other persons as may be prescribed, on any matter relating to the coir industry
Promoting exports of coir yarn and coir products and carrying on propaganda for that purpose.
Improving the marketing of coconut husk, coir fiber, coir yarn and coir products.
Advising on all matters relating to the development of the coir industry
Ensuring remunerative return to producers of husks coir fiber and coir yarn and manufacturers of coir products.
Just like Khadi and Coir, there are several small businesses getting noted due to the MSME scheme. These businesses are realized as the backbone of India's rural sector and are given at most importance and developed by the Indian government.