Life in other word is Netflix

~ Akashdeep
Netflix is an online streaming service which have the rights to stream the content rich and award winning Genre to all its members. Experiencing ad free breath-taking movies and web series is everyone's need. Isn't it?
Netflix gives you the best experience ever.
Current situation of the world because of Covid19 has left a big question mark on the future of film theaters, However it boosted up the OTT platform as Netflix welcomes over 16 million new subscribers in Q1 2020.
life is all about picking up the best so Choosing up the best web series is like icing on the top. Yet many of its members end up choosing Web series which aren't worthy.
Don't be worried here we comes to rescue you. Below we have enlisted some nail-biting Web series that you must watch and rejoice your weekends with your friends and families.
Sherlock Holmes
Creators: mark gratis, Steven Moffatt
Stars: Benedict Cumberbatch, Martin Freeman, Una Stubbs
Season: 4
IMDB: 9.1/10
A mystery series filled with actions and detective skills of the person. Who loves to solve the murder cases through observing.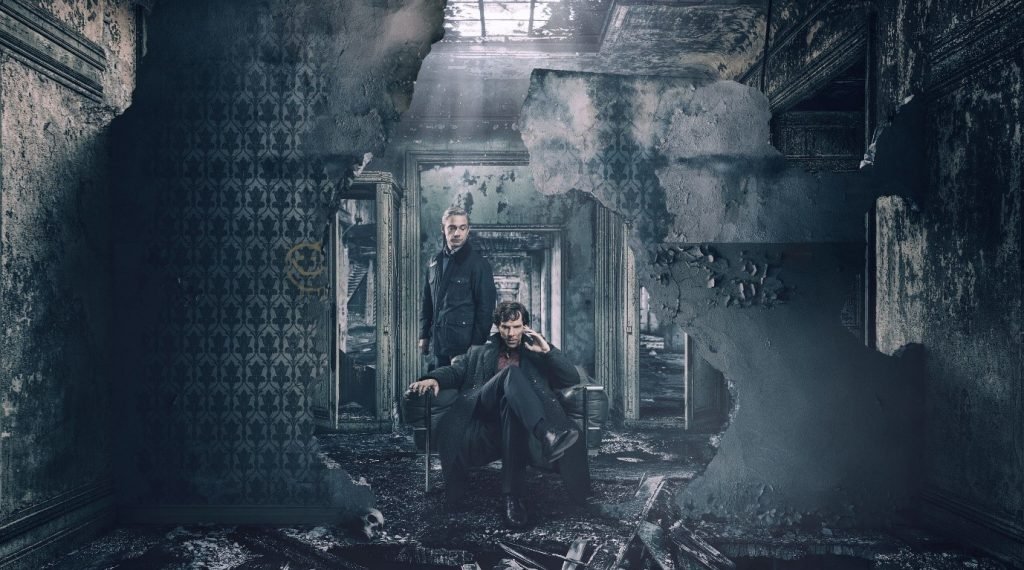 They actually nailed it. Yes you are very fortunate that you are alive to watch the ultra-pure brilliance detective skills of Sherlock. The acting, direction each and every thing fits and make it a must watch web series. You will be awestruck which I can assure you.
Dark
Creators: Baror bo odar, jantje Friese
Stars: Louis Hoffman, Karline Eichhorn, Jordis triebel
Seasons: 3
IMDB: 8.8/10
A German town having a shocking and strange history. Where the residents of winden couldn't able to digest the fact when a boy went missing. While in search of that boy they come across the mind bending mystery.
The German has created history by making this web series. It is that much suspense that you must keep a pen and paper to understand the mystery. It is full of suspense in every episode. The more you watch the more Ecstasy you get. Creators have tied the episodes so well that the surprising factor always remains on the top. Kudos to the team!
Narcos
Creators: carlo Bernard, chris branato, doug miro
Stars: wagner moura, pedro pascal, boyd holbrook
Season: 3
IMDB: 8.8/10
It's an American crime web series drama where it's scripted about the growth and spread of cocaine around the globe.
This crime drama series widely popular because of its cinematography and star cast. Dealing with cocaine how he become billionaire in just mere time is amazing. Quality content with high level of acting will keep you intrigue throughout the series.
Stranger things
Creator: matt duffer, Ross duffer
Stars: Millie bobby brown, Finn wolf hard, Winona Ryder
Season: 3
IMDB: 8.8/10
A science fiction series where a boy goes missing and a strange little girl uses its supernatural powers to find the boy.
This web series will give you Goosebumps. The acting, direction and content everything seems to be perfect. Highly recommended from our side. You will be enjoying the series as well as you will come to know about upside down world.
Money heist
Creators: Alex pina
Stars: Ursuala carboro, alvaro morte, itzian tuno, redro alunso, Miguel herran, Jaime lorente, Alba Flones.
Season: 4
IMDB: 8.4/10
A criminal mastermind christened "the professor" who pull off the biggest heist in the mankind history by printing billions of euros in the Royal mint of Spain. To carry out the mastermind plan he chooses a group having special abilities for the robbery who hardly have anything to loose. They capture the hosts and negotiate with authorities. Where the hosts try to escape. As the time pass on police comes into play to catch the professor and here all the game begins.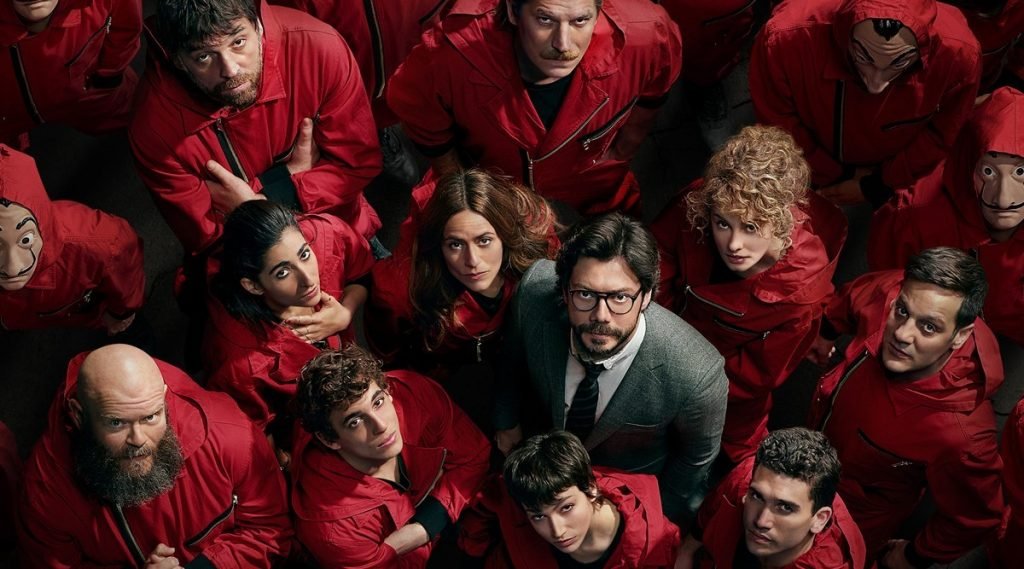 This web series will give you the insight of every character you will fall in love with all the characters. These robbers will give nightmare to the police community. Why planning is needed before any task? Answer is in this series guys. You probably would have never had such emotions for any series than this. At the end you would be desperate to watch the next season.
So here are the list which would give you the best experience of web series. I would urge you to just "Netflix and chill". Have patience until the next list comes till then relax and enjoy.
Akashdeep patnaik