Are you a Man looking to pump up your style game, are you someone who likes to stay ahead of others when it comes to Fashion? Look no further and follow our summer essential guide to being summer-ready.
Summer Season isn't complete without few essentials-
1 Perfect fitted Polo– As basic as it sounds, it still has the charm and summer wardrobe is incomplete without the solid fitted or colorfully patterned polo. Key to pulling off polo is it should you like it's made for you.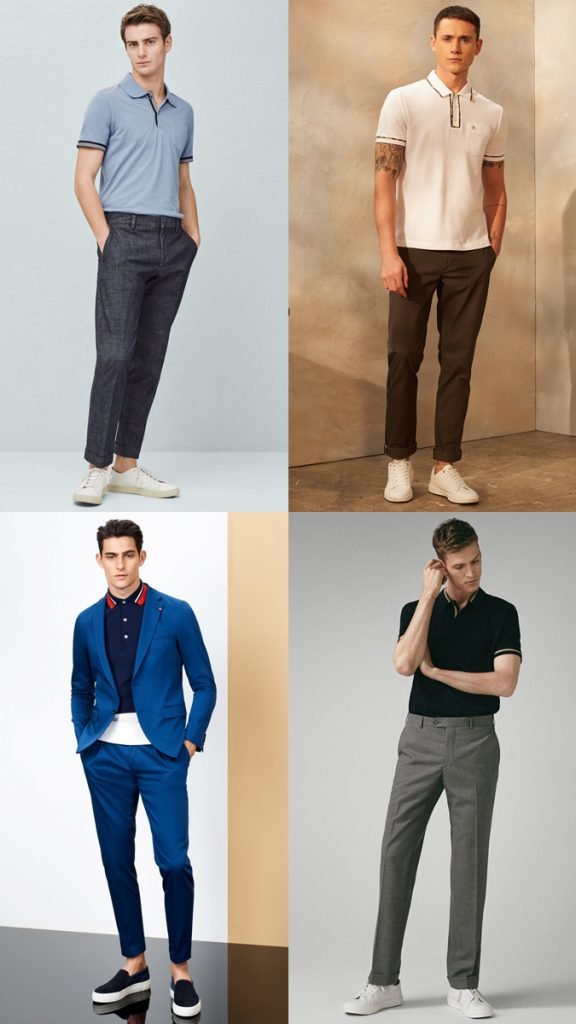 2. Business casual summer outfit– For all the working in the corporate, your wardrobe can never be complete without a Casual blazer, paired with a perfect matching pair of unsaturated pants or dark washed pair of jeans. Now go out on those brunch meetings in style.
3. Casual summer outfit- Its some basic summer fashion, be it a perfect fit cargo short, or the Henley's solid T-shirt nothing goes wrong in keeping it sober and stylish.
4. Party outfit- Summers are incomplete without those pool parties and live events so going to an, why not to bring your A-Game. Perfect fit denim can always make you the smartest person in the room when paired with black solid pair of jeans. The white solid shirt is a go-to outfit for an evening party in the summer, pair it with Khaki trousers, or with a pair of perfect fitting jeans.