Hello everyone!!
Hope everyone is keeping safe and healthy,
Today I am bringing up an insightful article on Pranic Healing, ENJOY READING 🙂
What will you find in this article ?
WHY PRANIC HEALING ?
ORIGIN OF PRANIC HEALING
WHAT IS PRANIC HEALING ?
WHAT PRANIC HEALING CURES ?
LEVELS OF PRANIC HEALING
STEPS OF PRANIC HEALING
TECHNIQUES OF PRANIC HEALING
ROLE OF PRANIC HEALER
BENEFITS OF PRANIC HEALING
PRANIC HEALING LIFESTYLE
SUCCESS STORIES OF PRANIC HEALING
PRANIC HEALING GLOBAL
PRANIC HEALING CENTRE INDIA
PRANIC HEALING BOOKS
IS PRANIC HEALING AND REIKI THE SAME
FREE ONLINE PDF TO PRANIC HEALING
CHAKRAS AND SYMBOLS OF PRANIC HEALING
COURSES OF PRANIC HEALING
TWIN HEART MEDITATION
CAN PRANIC HEALING BE DANGEROUS
1.WHY PRANIC HEALING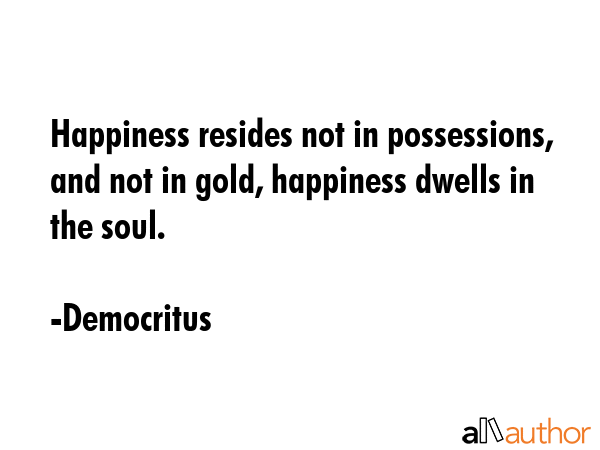 In this fast paced world many of us have become so busy chasing life goals and dreams that we barely take time to eat right or take enough sleep to sleep well leading to physical,mental and emotional distress.

If you think that only money could buy you all luxuries and wellness and provide you mental peace and happiness then my friend it's time to rethink.

"Happiness resides not in possessions, and not in gold, happiness dwells in the soul."- Democritus
2. ORIGIN OF PRANIC HEALING ?

Pranic healing was founded modernly by Chinsese-Filipino Grandmaster Choa kok sui.
He was a spiritual teacher and is known as the father of Pranic healing. He healed for over a period of 20 year by using his experiments and evidence based on research.

He tried formulating an easy and quick learning system so that it can be understood by all, effective and powerful and which showed positive results immediately.
Few years later Pranic healing Technique spreader from south east Asia to the rest of the world and his process contributed to millions of healthy and quality lifestyles of people.

3.WHAT IS PRANIC HEALING ?
Have you ever felt a different kind of energy when you meet someone who is successful ? Do you ever think what kind of energy it is which sets them apart and unique from the rest of us.

Prana is sanskrit word which is derived from 'life force' or 'प्राण'
It is known in china as 'Chi' and in japan as 'Ki'.

This life force exists in all living things, say Sun, Plants, Animals, Sky, Moon and Air.

Prana is an energy which is responsible for keeping any living body healthy and alive.

Pranic healing is a healing process which does not require any external factors, say instruments and not even a touch to heal any human.

Prana healing system believes that a body has an inbuilt ability to heal itself.

4.WHAT PRANIC HEALING CURES ?

Pranic healing technique is a solution to all diseases may it be acute disease like flu or chronic disorders like cancer. Here's list of diseases which can be healed by pranic:-

Headaches
Flue
Back pain
Ulcer
Asthma
Migraines
Mental Illness
Multiple Sclerosis
Cancer
Hypothyroidism
Influenza
Diabetes
Gastrointestinal issues
High blood pressure
Skin disorders
Toothaches
Tumors
Ulcerative colitis
Vision impairment
Anemia
And the list goes on…

5.LEVELS OF PRANIC HEALING
BASIC PRANIC HEALING
This level includes scanning and cleaning of energy which has been blocked or deficient. You start with activating the energy centres and concentrating them in the center of your hands or the body and makes him sensitive to energy of prana.this makes a person feel energised and revitalised in a very short period of time.

This level is basically taught to doctors, nurses, therapists, and many other practitioners to make them feel more confident and efficient in their respective fields.

2. ADVANCED PRANIC HEALING
This level helps healers to learn to utilize prana quicker than before.
Here they learn different colors of prana, right proportions of using them, assessing the imbalances in their body and mind, cleansing of blood, boosting of the immune system.

At this level a person is also able to learn the art of healing chronic diseases like diabetes, cancer and many other severe conditions consciously.

3. PRANIC PSYCHOTHERAPY
In this level people learn different techniques of healing and alleviating mental and emotional disbalances. Negative energies, traumatic experiences lead to negative auras and creates blockages in our critical eney centres.
These energies are so rigid that they may take years to leave your body but with pranic healing the release of such negative energies can be made quicker and easier.
This level also helps patients to come out of their phobias, or any kind of addictions.
Techniques people learn here include compulsive behavior technique, extraction and disintegration techniques, neutralizing techniques to recover from psychic attacks, panic attacks, anxiety attacks etc.
6. STEPS OF PRANIC HEALING
STEP 1 CLEANSING
STEP 2 INVOCATION AND PRANIC BREATHING
STEP 3 MEDITATION
STEP 4 ENERGY MANIPULATION
STEP 5 HYGIENE MAINTENANCE TECHNIQUES
STEP 6 DIFFERENT PRANIC MEDITATION
STEP 7 FINAL ENERGY RELEASING

7. TECHNIQUES OF PRANIC HEALING
Kabbalistic Meditation on who I am
Universal Meditation
Three hearts meditation
Soul realisation meditation
Evolution of soul-Yoga Arhatic
Yoga of super brain- mindfulness
Meditation of 'Om Mani Padme'
8. ROLE OF PRANIC HEALER
Pranic healer is the person who has undergone a special training and is disciplined with techniques, process and meditations of pranic healing.

They may charge around Rs.100 to Rs.500 for providing a one session of 15 to 40 minutes depending on their expertise and time available to both patient and healer and a major factor of connectivity between the two of them.
9.BENEFITS OF PRANIC HEALING

Boosts Stamina
Reduces stress level
Builds inner peace and happiness
Improves self esteem
Leads to strong interpersonal skills
Reduces health issues
Sharpens memory and concentration
Brings good luck and prosperity
Removes blockages
Improved self awareness
Brings happiness
Builds intuition ability
Increased intelligence levels
Scans energy depleted areas
10. PRANIC HEALING LIFESTYLE
Pranic healing lifestyle is one which is free from any illness, ache, or negativity. It is beyond all medical treatments and is the path towards transformation of both heart and soul leading to freedom of one's body.

Following a disciplined pranic healing meditation results in healthy physical, mental and social well being of person.
11. SUCCESS STORIES OF PRANIC HEALING
Pranic healing has created numerous miracle stories few of these are as below :-
Easier parenting
"My 5 year daughter can recover from fever not by taking any medicines but by pranic healing"
-Anisha Motwani
2. Edge in performance
"I was able to recover from swelling and different aches which needed hospitalisation due to continuous work schedules and an accident by attending attending pranic healing sessions religiously"
-Nabendu Gupta
3. Helped solving relationship Issues
"Using Meditation on twin hearts technique I discovered different realisations and faults which helped me sort my family issues and make my relationship more stronger than before"
-Homemaker
4. Stop suiside
"By attending Pranic Psychotherapy workshop, activating and praying to the divine I was able to help my friend"s brother from committing suiside when he locked himself up"
-Business Consultant

(Source: pranichealingco.in)
12. PRANIC HEALING GLOBAL
Pranic healing has helped healing millions of people around the world who have zero access to medicines.The idea of healing poor nad underdeveloped nations was brought up by Grand Master Choa Kok Sui.
Therefore the Pranic healing Foundation came into existence in 1990 with 6 employees.In the initial year itself this foundation was able to gather more than 3000 college graduates from different regions of Philippines.

After this pranic healing spreaded in developing nations like India, Indonesia and many parts of Africa and Asia.
Today Pranic healing is spreaded all over to :-
Zambia, Qatar, Bhutan, UAE, Thailand, Nepal, Syria, Indonesia, Qatar, Malaysia, Oman, Iran, Hong Kong, Singapore, Srilanka,Bahrain, Saudi Arabia, Jordan, Lebanon, Benin, Cyprus, Nigeria, China, Turkey, Pakistan, Mauritius, Egypt, South Africa and so on. Pranic healing continues to grow and spread to more and more cities and different countries in coming years.

13. PRANIC HEALING CENTRE INDIA
Pranic healing centre are found majorly in 17 states of india which are as follows:-
Andhra Pradesh
Jharkhand
Karnataka
Kerala
Maharashtra
New delhi
Panjab
Rajasthan
Telangana
Uttar pradesh
West bengal
Tamil Nadu
To reach your nearest pranic centre click link below:-
14. List of 10 Best Selling Pranic Healing Books
The Science of Psychic Healing – William Walker Atkinson and Yogi Ramacharaka
The book describes scientifically and systematically the art of healing
2. The Origin of Modern Pranic Healing and Arhatic Yoga – Master Choa Kok Su
The book describes modern journey of pranic healing and arhatic yoga

3. Wonders of Pranic Healing – Sushil Kumar Srivastava and Mangla Prasad Srivastava
The book describes Healing techniques and processes of chakra, prana and various concepts of human aura

4. Psychotherapy Pranic Healing Therapy – Milly Fieller
This book showcases pranic healing and its psychiatric effects

5. The Spiritual Essence of Man – Master Choa Kok Sui
This book defines different levels of souls from such as human soul, Incarnated soul and higher souls under different religions
6. Miracles through Pranic Healing – Master Choa Kok Sui
This book discusses life healing energy prana and its fundamental impact on ones day to day life

7. Your Hands Can Heal You or Pranic Healing Energy Remedies to Boost Vitality and Speed Recovery from Common Health – Master Stephen Co, Dr. Eric Robins and John Merryman
This book describes the importance of pranic healing energies and acceleration of pranic energy levels.

8. The Chakras and their Functions – Master Choa Kok Sui
This book describes mindful and spiritual concepts of chakra building.
Pranic Psychotherapy – Master Choa Kok Sui
Pranic Psychotherapy – Master Choa Kok Sui
This book defines cures to different mental disorders like anxiety, depression, stress, phobias etc.

Advanced Pranic Healing – Master Choa Kok Sui
This book explains higher and advanced levels of pranic healing

You can get above mentioned boks from the link below :
www.amazon.com
15. IS PRANIC HEALING AND REIKI THE SAME ?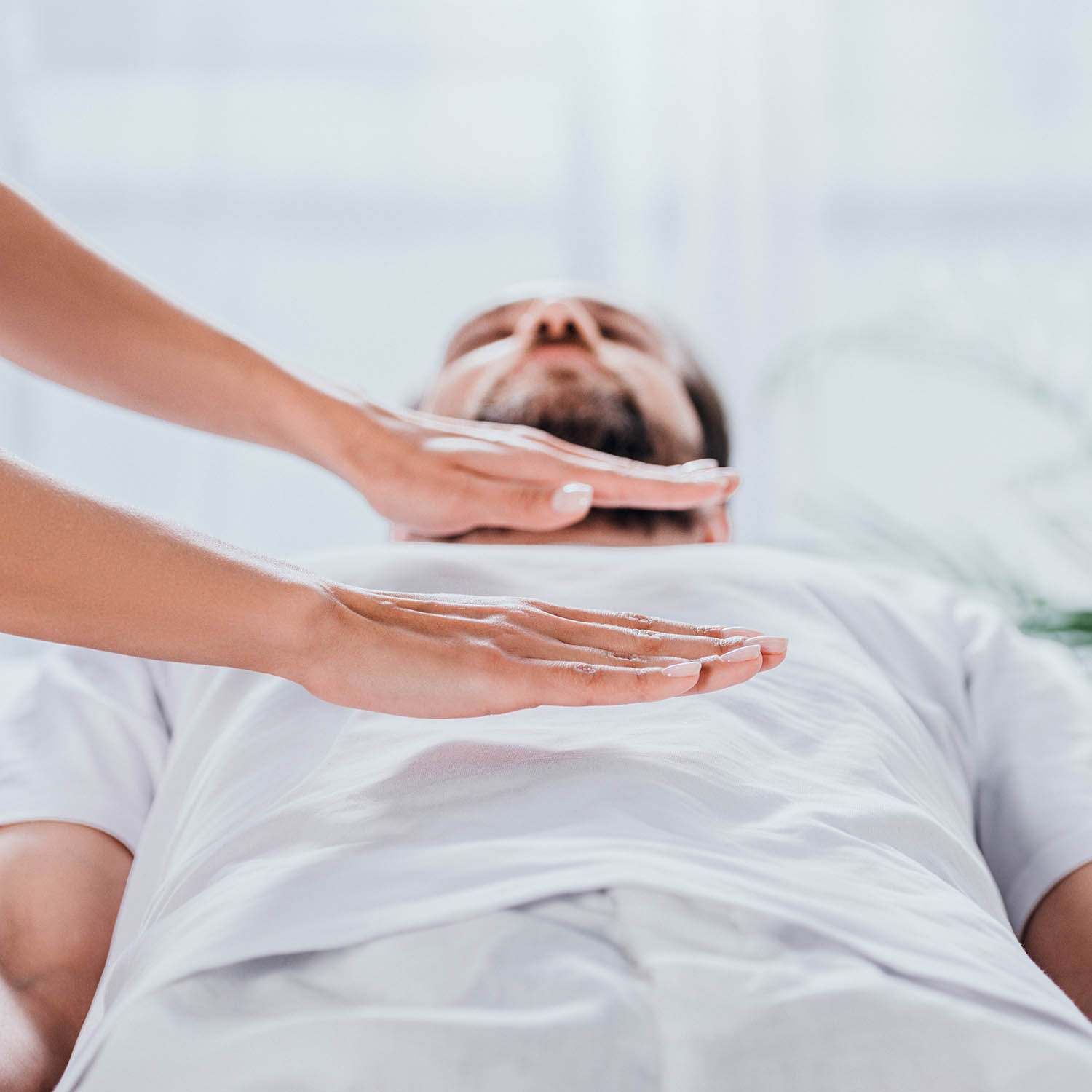 Reiki is a technique where healers use the touch process to cure patients' bodies and to channelise different energies in patients' bodies.

Key differences between Reiki and Pranic Healing:-
Reiki Vs Pranic Healing
16. FREE ONLINE PDF TO PRANIC HEALING

https://www.pdfdrive.com/pranic-healing-e37694674html
https://www.pdfdrive.com/the-manual-on-pranic-energy-healing-level-i-e2712238.html
https://kupdf.net/download/pranic-healingpdf_5af50d30e2b6f57a0867fb30_pdf
http://library.mibckerala.org/lms_frame/eBook/Introduction%20to%20Pranic%20Healing.pdf
17. DIFFERENT CHAKRAS AND SYMBOLS OF PRANIC HEALING

Chakra plays a major role in the inhaling process. Chakras are centres of energy in our bodies.chakra is extracted from sanskrit word which can be further translated as 'wheel'. There are majorly 7 different chakras starting from the spinal end to the crown of the head.

Each chakra spot is designed to perform specific functions and control different types of hormones in our body.

Chakra spots and their nature :-

Red color- known as "Root chakra"
Orange color- known as "Sacral chakra"
Yellow color- known as "Solar plexus chakra"
Green color- known as "Heart chakra"
Blue color- known as "Throat chakra"
Indigo color- known as "Third eye chakra"
Violet color- known as "Crown chara"
To know more about chakra the link below https://www.brettlarkin.com/chakra-symbols-meanings/

18. Courses offered for pranic healing
Basic Pranic healing
https://www.thepranichealers.com/pages/en/courses/basic-pranic-healin
2. Advanced Pranic Healing
https://www.thepranichealers.com/pages/en/courses/advanced-pranic-healing
3. Pranic Psychotherapy
https://www.thepranichealers.com/pages/en/courses/pranic-psychotherapy
4. Pranic Crystal Healing
https://www.thepranichealers.com/pages/en/courses/pranic-crystal-healing
5. Pranic Psychic Self-defense
https://www.thepranichealers.com/pages/en/courses/pranic-psychic-self-defense
6. Achieving Oneness
https://www.thepranichealers.com/pages/en/courses/achieving-oneness
7. Arhatic Yoga
https://www.thepranichealers.com/pages/en/courses/arhatic-yoga
8. Kriyashakti
https://www.thepranichealers.com/pages/en/courses/kriyashakti
9. Spiritual essence Of Man
https://www.thepranichealers.com/pages/en/courses/spiritual-essence-of-man
10. Inner Teaching of Buddhism Revealed
https://www.thepranichealers.com/pages/en/courses/inner-teachings-of-buddhism-revealed
19. TWIN HEART MEDITATION
Twin Heart Meditation technique focuses on bringing Self-Realisation, Harmony, and oneness with god. The word twin heart is taken from the Heart chakra which is responsible for the emotional well being of a person and the Crown chakra which is known for the centre of divine heart.

While practicing this twin heart technique the energy from crown chakra is supposed to flow to all the other parts of the body.
But Crown chakra can only be activated once the Heart chakra is activated fully.

Steps for twin heart meditation:
Physical exercises
Doing deep abdominal breathing
Invoking blessings of divine
Connecting Palate to the tongue
Activating both crown and heart chakras one by one
Achievement of illumination
Release the excess energy
Rooting and grounding Practice
Thanksgiving Prayers
20. CAN PRANIC HEALING BE DANGEROUS

Few philosophers believe that if pranic healing goes deeper into the body may lead to sufferings rather than providing relief.

It has major side effects once the level of energies of pranic healing being mismanaged by the patient.

But when guided rightly it has numerous benefits of its own.
I hope this article was helpful and informative.
~KIRTI DARANI
Connect with me on my socials :-
https://in.linkedin.com/in/kirtidarani
https://www.instagram.com/kirti.darani/?hl=en