Computer freezing is amongst the most commonly experienced symptoms for end users today. It's for this reason why this article was put together. In order to effectively combat this issue, you must know exactly why it occurs.
If you have a system that is constantly hanging or freezing, then that's a positive sign that there's something going wrong, either on the hardware or software side. There are a number of negatives that can result from constant freezing, such as you're typical system interrupt, to total loss of data. It's for this reason why you should want to get a lid on the problem.
However, before you can effectively combat this problem, you must know why it occurs, and that brings us to the 8 most common reasons below: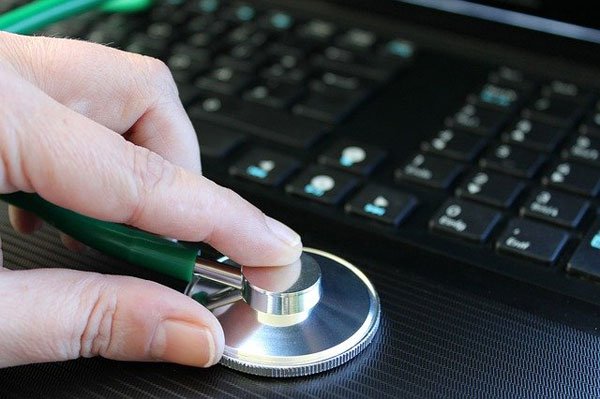 1. Using Multiple Antiviruses Tools
Your internet security tool uses a considerable amount of system memory in order to carry out scans and other tasks, this is further compounded when you install more than one of these tools on your computer. Not only can two antivirus tools running on your system at the same time, cause your system to freeze it can also seriously degrade overall system performance. When installing any security tool, it's important that you do your research first.
Having more than one antivirus tool running on your computer, doesn't necessarily make your system safer. If you're worried about your computer being infected, then there are complimentary tools that you can use, and run, like antispyware and antimalware tools.
2. Web Browser Has a Lot of Add-Ons
Web browser add-ons or extensions are created to add additional functionality to your browser, which in turn, should enhance your web experience. However, they are not without their pitfalls, and thus, are capable of slowing your system down, by using up system resources. Many of these plugins are also not as proficient as they claim, while in more extreme cases, they can be actual malicious programs, masquerading as add-ons. All of which are capable of compromising your systems performance every time you turn on your browser to go surf the internet.
3. Incorrect BIOS Settings
Have you ever entered the BIOS? Have you made changes to any of the settings? If so, then it's likely that those changes could be responsible for your degraded system performance. There are a number of things you can do in the BIOS, such as overclock the RAM, CPU and more. All of which are capable of having a detrimental effect on our computers performance. To reset any changes you've made to the BIOS, you can always set values to default. So I'd recommend you did that, moving forward.
4. Insufficient RAM
If you're doing a lot of different things on your computer, all at once, then you should expect the computer to freeze from time to time. If you want your system to be able to handle more tasks, then you'll need to buy more RAM for it. If you're running a Windows 10 based system, then you should be looking at a minimum of 8GB of RAM for your system.
Anything below that mark, is considered bare minimum, especially for those individuals that intend to do more laborious activities on their computers.
5. Power Problems
Even though you may have the latest and most advanced components inside your computer, if you don't have the appropriate power supply unit, then it can cause a great deal of problems for you. System freezing, system crashing, random restarts, are all symptoms of a computer that's not receiving enough power. In this particular situation, you'll either want to buy a new power supply unit, or decrease the load, by disconnecting a few components.
6. Malware Infection
A virus infection is capable of causing a number of problems on your computer, with constant freezing , being amongst them. In order to remove malware from your computer, you must first install and run a good quality antivirus tool. For the future, you'll want to ensure that such tool(s) are constantly running on your computer to ensure viruses cannot get onto your computer.
7. Outdated or Corrupt Operating System
The operating system provides the interface of which we use to carry out our various duties. It's for this reason why you should ensure that everything on it is up-to-date and running as it should. Your operating system can be compromised through a number of different ways. To ensure that you don't fall victim to it, all you need to do is regularly download and install Windows Updates.
8. Programs with Bugs
The reality is, that all programs, whether big or small, are prone to bugs. And it's these bugs that makes your system vulnerable. Can you remember the last application that you installed on your system? If so, consider removing it, then verify whether or not it's had an effect on your system. You'll want to be as thorough as possible in removing any and all programs and tools that may be causing problems on your computer.