Men and women alike had always taken care of their appearance – from top to toe. What provides a greater factor for their overall get-up is their hair – the crowning glory.
It goes without saying that the appearance of our hair boosts our confidence. Every style that we create over our hair empowers us. This is also the reason why most of us go to salons to undergo a hair make-over. Some people also relates having a haircut or new hairstyle as a symbol for the new chapter of their lives.
Ideally, for women, having a naturally black long, smooth and silkier hair makes them feel good about their selves. They even let others feel this kind of impression and confidence emitted by their aura. Their hair also boosts the overall appearance of their outfit. The hair plays a bigger role when there are several occasions and gatherings.
Ideally, for men, the hair serves as a sign of virility and masculinity for them. They believe that having a great haircut that compliments their overall may impress the women they like.
It also enhances their self-confidence which allows them to feel good about their selves. However, if signs of hair loss or baldness start to occur, they do everything they can to resolve it which also connotes restoration of their masculinity.
However, some suffer from having several hair problems which includes hair growth or having thin hair strands. With this in mind, the cosmetics industry had incorporated known herbs / spices into their hair products which improves the overall health growth of an individual.
Over the years, the development of hair products that promotes and improves the overall health condition of the hair have increased exponentially. Be it in the form of shampoo, conditioners, hair gels, oil extracts or chemicals used by professional salons for hair treatments, these products only have one goal.
Here are some of the best herbs and spices that you can buy from Moolihai.com, which is the online pharmacy for traditional herbs and spices that are rarely available in local stores.
This article will allow you to know several factors that may affect the growth of our hair as well as the top 5 herbs or spices that can help you in taking care of your hair.
5 FACTORS THAT AFFECT THE HAIR HEALTH
1. Stress
Stress has been one of the major factors that causes several health problems which includes hair problems. It has been suggested that psychological stress can affect the growth of your hair which results to developing a temporary loss of hair. This condition is called Telogen Effluvium.
Stress may also result to excessive hair fall which may become evident after a few months. A simple combing of your hair or even washing may give you a frightening sight of hairs falling out or breaking easily.
2. Hormonal Aspect
Hormones play a significant role when it comes to hair growth and thickening. Androgen, a hormone responsible for an individual's hair growth, decreases when we start ageing. This eventually leads to slower rate of hair growth and also results thinning and dullness of the hair.
3. Harmful Products for Hair
Some hair products can cause damage to your hair. They contain harmful chemicals which may weaken your hair and damages it. This products may result a temporary state of hair loss and excessive hair fall.
Hair products that contain alcohol and polyethene glycol must be avoided. It weakens the hair making it look brittle and dull. A chemical component called paraphenylenediamine found in hair dyes may cause irritation to your scalp which leads to the thinning of your hair.
If you want your hair to be healthy, use hair products that protects your hair and not those that may destroy it.
4. Hair Treatment and Hair Devices
Several tools such as flat irons, hair straighteners, blow dryers and hair curling devices may damage your hair. Excessive heat exposure of your hair through this hair devices will lead to hair brittleness and dullness. This will make your hair less appealing.
Undergoing in excessive treatments such as hair cleansing and rebonding can damage your hair. Such treatments may reduce the natural oil production of your hair and may cause irritation. In addition to that, these treatments may lead to hair loss.
There are many natural ways in making your hair beautiful. You should not suffer the consequences from harmful treatments.
5. Pollution
There is no doubt that pollution can affect the growth of our hair and its overall condition. Below are some of the known pollutants in the environment that may affect hair health:
Smoke
Dust
Lead
Nickel
Sulfur Dioxide
Ammonia
Nitrogen Dioxide
Volatile Organic Compounds
Polycyclic Aromatic Hydrocarbons (PAH)
These pollutants contributes to the occurrence of oxidative stress which may lead to the following:
Scalp Itchiness
Scalp Irritation
Redness in the scalp
Dandruff
Excessive Sebum Secretion
Hair Loss
Hair Fall
Pain around the hair roots
5 EFFECTIVE HERBS & SPICES GOOD FOR HAIR CARE
1. ALOE VERA
Aloe Vera has been one of the best known herbal plants that aids you when it comes to maintaining the health condition of your hair. Most hair products contain Aloe Vera Extracts which are fairly popular in the market.
Aloe Vera contains proteolytic enzymes that primarily repairs the dead skin cells of your scalp. It is considered by many as an exceptional conditioner that allows you to enjoy a smooth and silky hair.
Significantly, Aloe Vera helps in promoting hair growth and reduces the occurrence of several hair problems such as itchiness on your scalp and dandruff. Some people uses Aloe Vera gel to promote their hair growth by allowing it to restore the scalp's natural pH balance.
Aloe Vera's chemical component can be likened to Keratin which is an important chemical compound found in the hair. This herbal plant allows the hair to be rejuvenated which in turn makes the hair's appearance more elastic, fuller and thicker. It also lessens the risk hair breakage in the long run.
Aloe Vera can also be used to clean your oily hair without hurting your hair strands. It gently cleanses your hair follicles while reducing the production of excessive sebum (hair oil) which causes several hair issues such as oily scalp and dandruff.
Taking good of your hair using pre-cautions and natural remedies such as the Aloe Vera can improve the state of your hair health.
2. GINSENG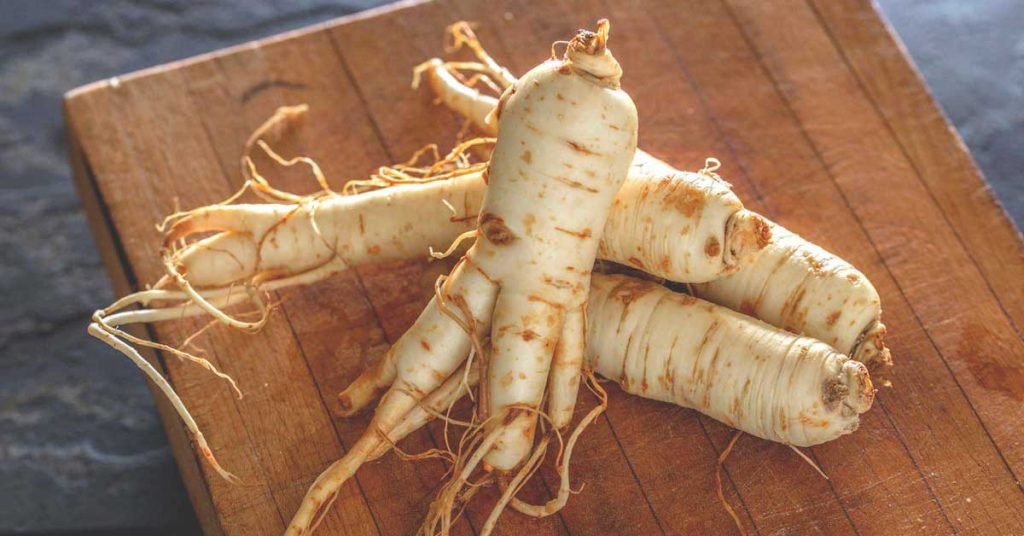 Following Aloe Vera, Ginseng is another known herb that is used for several hair care products. This herbal plant primarily stimulates the hair's circulation thereby encourages the hair growth.
Several studies suggested that extracts from Ginseng can support the recovery of an individual's damaged hair follicles caused by several factors in the environment.
Ginseng helps in relieving your stress which is primarily the culprit for causing hair fall. Significantly, this herbal plant increases the production of dermal cells which is known for strengthening hair follicles as well as its roots. Aside from encouraging hair growth, Ginseng also prevents the risks of hair thinning and hair breakage in the long run.
Suffering from dandruff? Ginseng can help you resolve your problem. We all know that Ginseng contains an anti-bacterial property. Its anti-bacterial property called Saponin helps you in inhibiting any occurrence of dandruff on your scalp, making sure that your hair follicles stays healthy and clean.
3. LAVENDER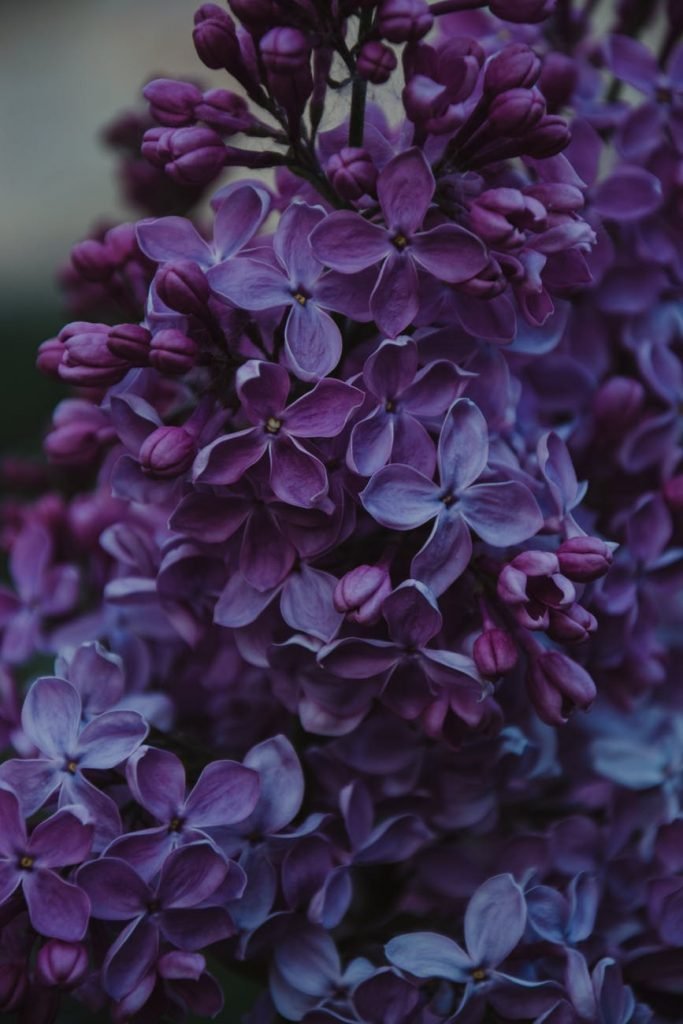 Lavender is packed with several health benefits which includes hair growth. The oil extract of Lavender stimulates the hair follicles. Several studies suggested that Lavender may reduce the risks of having several hair problems which includes potential baldness.
Lavender contains both anti-bacterial and anti-inflammatory properties. The anti-bacterial property of Lavender helps you in reducing the occurrence of several infections that may affect the health of scalp and hair. Linalool, one of its anti-bacterial compound, helps you in eliminating dandruff which may lead to itchiness and scalp irritation.
If you ever suffer from having hair lice, consider using Lavender oil extract. Its extract is said to kill the hair lice and preventing it from ever occurring.
With its anti-inflammatory property, Lavender aids you by relieving itchiness and irritation caused by dandruff. Additionally, it promotes the natural moisture your hair needs which in turn prevents any dryness.
Using Lavender allows you to boost the rate of your hair growth and thickening as it stimulates the increase of your hair cell's growth. It is also known to reduce the occurrence of stress which causes several hair problems such as hair loss and dandruff.
4. LIQUORICE ROOT
Liquorice Root has been noted for its several health benefits which includes the overall improvement of your hair health. It is packed with numerous hair benefits and has been considered as a must-have beauty regime by many.
Liquorice Root can be used for treating your scalp. It lessens the occurrence of dryness and scalp irritation one may have to suffer. As it contains anti-bacterial properties, this herbal plant can inhibit the formation of scabs and dandruff, dubbing it as an elixir for treating the scalp.
This herbal plant has been recommended to support the improvement of an individual's hair health. Continued use of Liquorice Root can help the hair from growing healthier and thicker as it boosts it speed. And if you ever suffer from hair loss, try taking this herbal plant.
Suffering from having a damaged hair and unable to enjoy a fuller look? Liquorice Root has been used as a treatment for any hair damages. This herbal plant can improve the texture of your hair, making it silkier, smoother and stronger.
5. GINKGO BILOBA
Since ancient times, Ginkgo Biloba has been used to treat several ailments which is evident in Traditional Chinese Medicine. Aside from that, it also supports the health of your hair.
Ginkgo Biloba stimulates the circulation of your blood which benefits your hair by encouraging the natural growth of your hair follicles through its roots. This is an ideal treatment for individuals suffering from hair loss and baldness.
Considered as a natural hair tonic, Ginkgo Biloba boosts the speed of your hair's growth as a result of combining the hair cells' apoptosis and proliferation cycle within the hair follicles. You will never have to suffer from having hair loss once you use this herbal plant as a treatment.
Several hair products such as shampoo and conditioners contain Ginkgo Biloba extracts which promotes hair growth and thickening while preventing infections to occur in your scalp.
Without a doubt, Ginkgo Biloba can help you in maintaining the health condition of your hair. It allows you to enjoy a smoother and stronger hair in the long run.
CONCLUSION
"Invest in your hair. It is the crown you never take off."
"Life is too short to have a boring hair. Make each hair flip fabulously."
"My mood depends on how good my hair looks."
"Your hair is your best accessory."
"A woman who cuts her hair is about to change her life."
"Life is not perfect but your hair can be."
"Our hair reflects our soul."
These are just several excerpts that were quoted by other people. These quotes heavily implies the importance of our hair for both genders. Our hair significantly boosts our confidence and empowers us before we even realize it. It helps us improve our moods every single day.
Universally speaking, our hair definitely depicts our crowning glory that cannot be taken from us. Ironically, our confidence and mood seem to crumble whenever we experience a bad hair day.
Do you want to be happy and feel refreshed? About to go on a party? Go try out a new hairstyle that you have always wanted and flaunt it. There is nothing wrong with that. Your partner may even praise you for looking really good and for keeping your ground.
Do you want to look cool in front of your girlfriend? Go fix your hair to accentuate your appearance and enjoy your date with her. You will feel good once she compliments you.
Our hair makes us feel free and refreshed. There is no doubt about it. On this note, we have to make sure that we do everything we can to keep it healthy. If we take it for granted, we might regret it in the end and suffer the consequences.
Just remember to love and care for your hair more. Our hair makes us free and confident. That's for sure.